Refuse To Be A Victim Seminars and Instructor Training offered at 2012 NRA Annual Meeting
FAIRFAX, Va. – NRA's Women's Programs Department is hosting three Refuse To Be A Victim(r) events during the 2012 NRA Annual Meetings & Exhibits in St. Louis, Missouri from April 13-15, 2012 at the America's Center.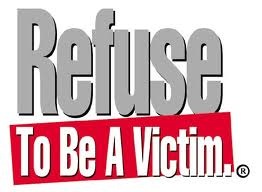 To Be A Victim(r) is a nationally-recognized personal safety program, founded by the NRA to help citizens reduce their chances of being victimized. The program teaches crime prevention and personal safety strategies and devices that may be integrated into attendees' daily lives. Home, auto, technology, physical and travel security are among the areas covered in a typical seminar.
"This vital information presented in the seminars helps participants lessen their chance of being victimized," said Ruthann Sprague, NRA Refuse To Be A Victim(r) Program Coordinator. "We are bringing in two of our most experienced and qualified instructors to present a dynamic and entertaining program."
Seminars will be held Friday, April 13th and Saturday, April 14th from 1:00 – 5:00 in room 132. Both are free and do not require pre-registration. Seating is available on a first-come, first-served basis.
A Refuse To Be A Victim(r) Instructor Development Workshop will be held on Sunday, April 15th, from 9:00 to 5:00 in Room 132. Participants earning certification as a Refuse To Be A Victim(r) Instructor at this workshop will then have authorization to teach Refuse seminars within their communities. Attendance at either the Friday or Saturday Refuse To Be A Victim(r) seminars is required to participate in the workshop.
The cost for the course is $175 and includes all instruction, materials as well as the first year's certification fee. This Instructor Development Workshop is limited to 50 participants. To register, send an email to refuse@nrahq.org. The deadline to register is 5:00 p.m. on April 2nd.
With almost 4,000 instructors, seminars have been held in all 50 states, the District of Columbia, Puerto Rico, Costa Rica, Canada, and Trinidad and Tobago. Over 93,000 men, women, and students have benefited from the program and its life saving message.
For more information about the Refuse To Be A Victim(r) seminar and Instructor Development Workshop, please contact Ruthann Sprague at 703-267-1394 or refuse@nrahq.org. For additional information on the 2012 NRA Annual Meetings & Exhibits, please visit www.nraam.org.
About The WON

The Women's Outdoor News, aka The WON, features news, reviews and stories about women who are shooting, hunting, fishing and actively engaging in outdoor adventure. This publication is for women, by women. View all posts by The WON →