12th Annual 'Share the Experience' photo contest
SAN DIEGO, CALIF. AND WASHINGTON, DC (June 28, 2012) – Today, the National Park Foundation, the official charity of America's national parks, and Active Network (NYSE: ACTV), the leader in cloud-based activity and participant managementTM solutions, along with partners at the National Park Service, the Bureau of Land Management, the Bureau of Reclamation, the U.S. Fish and Wildlife Service and the U.S Forest Service, launched the Share the Experience (www.sharetheexperience.org) photo contest. The annual contest, now in its 12th year, provides an opportunity for amateur photographers to submit pictures taken at any federal lands site for the chance of having their image selected for use on the America the Beautiful Federal Recreation Lands Pass. Approximately 500,000 passes are utilized annually.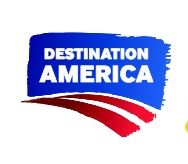 "Share the Experience is a perfect opportunity for individuals and families to get active out in our public lands and share their own perspective and appreciation of these special places with everyone," said Neil Mulholland, President and CEO of the National Park Foundation. "These places belong to us and we need to actively celebrate and support them."
Drawing entries from across the country, the contest receives approximately 14,000 submissions each year. Contestants are encouraged to take pictures spanning the more than 500 million acres of Federal Lands. This year, Destination America will be the official media partner of the photo contest, supporting the contest through a dedicated webpage on the Destination America website, promotional posts on Destination America's Facebook and Twitter feeds, promotion in its email newsletter and a call for entries on the Destination America television network.
Media Contacts:
Marjorie Hall, National Park Foundation, 202.354.6480, mhall@nationalparks.org
Mona Klausing, Active Network, 858.964.3813, mona.klausing@activenetwork.com
About The WON

The Women's Outdoor News, aka The WON, features news, reviews and stories about women who are shooting, hunting, fishing and actively engaging in outdoor adventure. This publication is for women, by women. View all posts by The WON →