Button Buck offers children's hip outdoor clothing
Roseville, CA — A tour through the lifestyle clothing section at most traditional outdoors stores will turn up a heap of cliché sayings and loud graphics reminiscent of truck stop t-shirts.
The fabrics are stiff and the fits are sloppy. Well, say goodbye to fashion-faux pas and say hello to Button Buck (www.ButtonBuck.com) . . . the new brand that's putting the "style" back in lifestyle!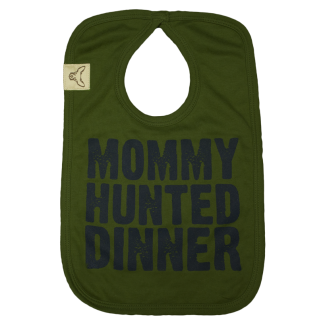 Founded by Brad and Lauren Christian, Button Buck is designing hip, relevant, outdoor-themed clothing for wild kids.
Brad joked, "If our goal was to display our love for the outdoors at the expense of style, we'd wear our waders out to dinner. But when it comes to our lifestyle clothing choices, style is a prerequisite for our picks."
Button Buck's original designs and signature retro style are making a splash with parents . . . and their kids! Their stylish fit and vintage-soft materials rival the top mainstream brands. This is a first for the industry.
"When Lauren and I discovered we were pregnant, we began searching for kid's clothing that authentically represented our outdoor lifestyle. All we could turn up were a few cheesy tees and a dress that resembled a camo Snuggie," Brad said. "And with nostalgic memories of the cool brands from our own childhood, we were motivated to create a relevant line for everyday life that relayed an outdoor message and memory," he added.
Brad, who grew up as a self-described "frog-catching, lizard-chasing Colorado boy" met Lauren (a California native) while both were living in Nashville. As a result, Button Buck's signature style is influenced by a combination of mountain, sunshine, and country. As avid bowhunters who spent a wedding anniversary in a tree in -24 degree temps, their authentic outdoor lifestyle influences every step of their design and production.
Button Buck's initial offering includes their original premium tee line (featuring vintage-soft materials, a stylish fit, and screen-printed interior tags to prevent itch), classic hoodies, low- profile trucker hats, knit beanies, and more. Equally popular is their Button Buck Baby line, which pays homage to dad with their "Daddy Hunted Dinner" bib and other threads to get your wild child started right. All products feature their signature, hand-stitched Button Buck exterior label.
Button Buck is currently distributed direct via their website, but will expand into retail distribution in 2013. For more information and to see the entire line, visit www.ButtonBuck.com.
About The WON

The Women's Outdoor News, aka The WON, features news, reviews and stories about women who are shooting, hunting, fishing and actively engaging in outdoor adventure. This publication is for women, by women. View all posts by The WON →