Black Friday & Cyber Monday Specials from WON Advertisers
If you are going to be shopping online while in the stand or blind, or after your day in the woods or on the water, you might be interested in our advertisers' holiday offers. These advertisers support our mission to provide our readers with news, reviews and stories about women in the outdoors.

Let's Start Early at Próis Hunting Apparel
Kirstie Pike, CEO of Próis Hunting Apparel, says, "Why wait till Friday? Let's start … now!" She is taking 20 percent off all Turas shirts. In long and short sleeve versions, these shirts are lightweight, wrinkle resistant and made of polyester wicking fabric. Great for hiking, fishing, biking, running, living life, sleeping, eating, dating, reading and other activities. Available in black/pink, navy/white and white/blck in sizes X-small through X-large.
Hello, Kitty!
Kimberly Bortz, of Bang Bang Boutique, is giving away a free Equalizer key fob, aka a little cat with pointy ears that can be used for self-defense. It's free with any gift order more than $25.
Athena Means, over at Gun Goddess, is celebrating Bling Friday! If you use code BLINGFRIDAY at checkout, you may win 5, 10, 15, or 20 percent off. Or maybe free shipping. Savings will change multiple times, at random intervals. Everyone gets a discount from 12 a.m. to 11:59 p.m. on Friday, Nov. 23.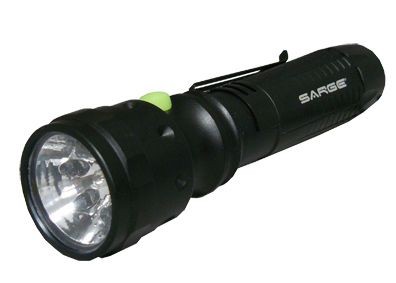 Take your pick at HERCAMOSHOP.COM
Shelly and Jeff Ray, proprietors of HERCAMOSHOP.COM, your one-stop online store for hunting gear and apparel, report that they are offering several items on sale:
Sarge Flashlights was 15.99 on sale for 9.99
QAD Ultra HD rests were 149.99 on sale 110.00
QAD LD rests was 114.95 on sale 89.00
ALL RUSSELL CLOTHING 20% off
The sale runs from midnight on Thanksgiving to midnight on Mon., Nov. 26.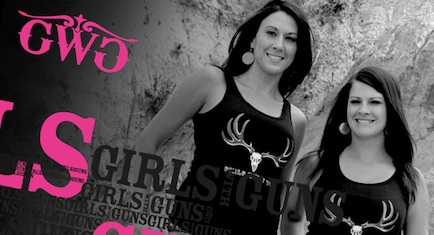 So many options at Girls with Guns!
Girls with Guns, Women's Apparel & Shooting Accessories, will be offering free shipping on Cyber Monday.
And, joining the team … SureShot Jewelry!
Our newest advertiser, SureShot Jewelry, will offering 10 percent off from both their Etsy shop and their website for all members of The WON. The code is BF2012WON. It will run from 12 a.m. on Friday till 12 a.m. on Saturday.
Visit Key of A, upcycled jewelry and accessories, at Etsy.
About The WON

The Women's Outdoor News, aka The WON, features news, reviews and stories about women who are shooting, hunting, fishing and actively engaging in outdoor adventure. This publication is for women, by women. View all posts by The WON →