Arizona 2013 Becoming an Outdoors-Woman event offers land navigation, shooting and birding classes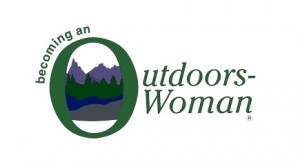 Many of the classes offered are basic outdoor knowledge. Arizona has life zones from desert to alpine, you can learn about them in Arizona Wildlife and Habitat. There is a basic land navigation class, a birding class and a tracking/animal identification class. A perennial favorite is "I'm Lost, Now What?"
Shooting is also offered. Before going to the range to shoot, the student must take a firearms safety class. Then, she may take, handgun basics, shotgun or rifle marksmanship. All of these classes are taught one on one with AZGFD hunter education volunteers. But for many, BOW is more that just learning a new skill.
There are many reasons why women come to BOW. For some, it is just some 'ME' time. A different take on a girlfriends weekend away. BOW is a great way to enjoy camaraderie with other women and maybe learn a new skill. Perhaps fly-fishing seems appealing but the cost prohibitive especially for recreation untested. At BOW, you can try it before you buy it. We provide equipment and expert instruction for fly-fishing, archery, canoeing, shooting and more.
Many BOW participants are looking for a little adventure, a baby step outside their comfort zone. They might choose to learn the hunting class or warm water fishing. Have a fear of heights? Want to conquer it? Take a rappelling class or the high ropes and jump from a 60' Ponderosa pine. The safe, supportive atmosphere of a BOW workshop is the ideal place to grow.
Still others are looking for like-minded women to network with. There is a growing group of BOW graduates that go turkey hunting together every spring. Single moms might want the skills to safely take their families camping or fishing or geocaching. At BOW she can learn those skills and find a friend to go with.
The Arizona Wildlife Federation sponsors the Arizona BOW program with lots of help from the Arizona Game and Fish Department. Our instructors are volunteers and all are experts or professionals in their field. Cost is $250 and includes lodging, meals and most classroom materials. Click here for a registration packet BOW April 2013 Registration Packet The registration is also available online at www.azwildlife.org or you can call 480-644-0077.
About The WON

The Women's Outdoor News, aka The WON, features news, reviews and stories about women who are shooting, hunting, fishing and actively engaging in outdoor adventure. This publication is for women, by women. View all posts by The WON →