Registration for the Kentucky Becoming an Outdoors-Woman workshop now open
Registration for the annual Kentucky Becoming an Outdoors-Woman workshop in September is now open. The weekend program is designed for women 18 and older who want to learn more about the outdoors and develop skills related to the hunting, fishing and boating pastimes.
The event is Sept. 20-22 at the 4-H Leadership Center on Lake Cumberland in Jabez. BOW is sponsored by the Kentucky Department of Fish and Wildlife Resources.
The workshop introduces women to many activities that are traditionally thought more of as male-oriented. More than 3,000 women have attended workshops since the program began.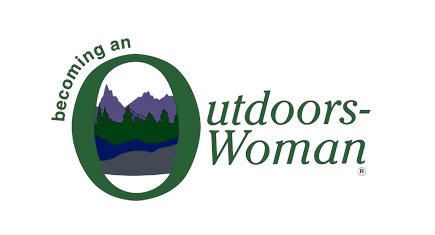 "Our goal is simple," said Beth Spivey-Minch, volunteer coordinator of the BOW program. "We encourage women through fun, informative and hands-on education about outdoor skills and increase their comfort level and abilities in shooting, fishing, boating and numerous other wildlife-related activities."
Class choices include learning how to use a bow, rifle, pistol or shotgun. Participants can also learn basic fishing, canoeing, kayaking and motor boating skills. Land-based courses cover hunting, survival, hiking, wildlife identification and game processing. There are 30 different opportunities in all.
For more information and to obtain a registration form, contact Kentucky Fish and Wildlife at 800-858-1549 from 8 a.m. to 4:30 p.m. (Eastern time) on weekdays. Registration forms and additional information are available online on the BOW page here. Due to their nature, many classes are limited in size and are offered on a first-come, first-served basis.
The workshop runs from noon Friday, Sept. 20, through noon Sunday, Sept. 22 (Central times). Registration includes four sessions, six meals, two nights lodging and evening activities. The cost of early bird registration is approximately $200, based on class selections. Facility capacity is limited.
"Women who have always wanted to know about hunting, fishing and other outdoor activities, but haven't had the chance, or felt intimidated should attend this event," said Spivey-Minch.
"It's a unique chance to experience these activities with other women who come for the same reason," she added. "Women can learn new skills and go home with a new confidence about spending time outdoors by themselves, or with others."
Visit Kentucky Department of Fish and Wildlife Resources.
About The WON

The Women's Outdoor News, aka The WON, features news, reviews and stories about women who are shooting, hunting, fishing and actively engaging in outdoor adventure. This publication is for women, by women. View all posts by The WON →