Comp-Tac to supply holsters and mag pouches to NSSF's First Shots
NEWTOWN, Conn. — Comp-Tac, the manufacturer of holsters and other handgun accessories, has partnered with the National Shooting Sports Foundation's First Shots program to help new handgun target shooters learn how to properly and safely draw from the holster.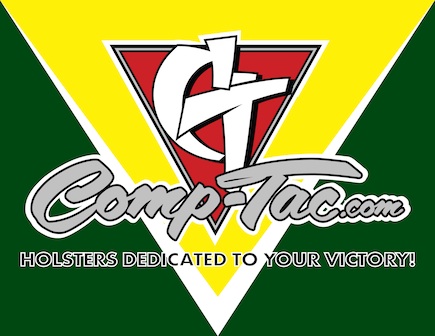 Shooting facilities that host First Shots seminars can purchase holsters and magazine pouches from Comp-Tac for range guns they plan to use for the First Shots Second Round program. Comp-Tac will provide additional holsters and magazine pouches free of charge.
"When the chance to partner with NSSF came to our attention, Comp-Tac jumped at the opportunity. Comp-Tac is committed to helping more individuals get involved with using firearms for concealed carry and competition. This partnership will allow Comp-Tac to reach more shooters and help support the NSSF in their commitment to the shooting sports," said Randi Rogers, Sales and Marketing Manager at Comp-Tac Victory Gear.
Conducted by NSSF member host ranges, First Shots provides an introduction to target shooting for newcomers and also offers a Second Round component to provide novices with the next step in their introduction to the shooting sports and firearms safety.
With Comp-Tac holsters and magazines pouches, First Shots Second Round participants will be properly outfitted with a quality gear that can be used during training.
Learn more about Comp-Tac at its website, and about First Shots at www.firstshots.org. Ranges can take advantage of the Comp-Tac First Shots offer by contacting Tisma Juett, Manager of First Shots, at tjuett@nssf.org or by calling 203-426-1320 ext. 219.
About NSSF
The National Shooting Sports Foundation is the trade association for the firearms industry. Its mission is to promote, protect and preserve hunting and the shooting sports. Formed in 1961, NSSF has a membership of more than 10,000 manufacturers, distributors, firearms retailers, shooting ranges, sportsmen's organizations and publishers. For more information, log on to www.nssf.org.
About The WON

The Women's Outdoor News, aka The WON, features news, reviews and stories about women who are shooting, hunting, fishing and actively engaging in outdoor adventure. This publication is for women, by women. View all posts by The WON →