Lea Leggitt Named Colorado State Representative for New Generation Outdoors
ROLLA, Mo. – Nov. 6, 2014 – Women's Outdoor News is proud to announce that Lea Leggitt, aka Little Gal, has been named as a New Generation Outdoors (NGO) state representative for Colorado. The media group's mission is "to encourage and inspire our new generations to get involved in the education, preservation and conservative of our heritage."
"Our state representatives are the leaders of their respective states and their main duty is to promote the mission and reach out to as many as they can, within their state, to bring them closer to the outdoors and all the great things Mother Nature has to offer. Our representatives are the nucleus of NGO. They teach respect, responsibility, patience, and many more key elements to the new and current generations of outdoor men, women and children," said Russ Perdieu, founder of NGO.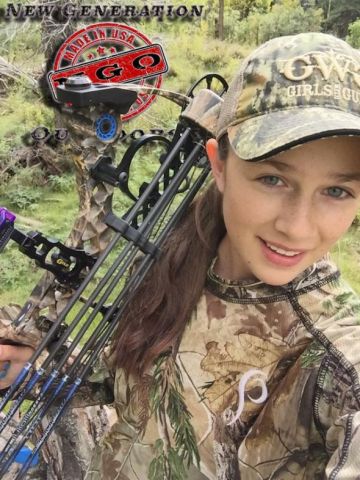 State representatives will organize youth hunts, fishing derbies, nature hikes and other outdoor activities. Participants in the program also serve as role models to others, by participating in state and local events that promote the outdoors, whether it be trade shows, archery/firearms competitions, seminars, state and county Fairs, FFA functions, state and local DNR events and so on. NGO will also be working, with the assistance of the state representatives, to invite and organize activities for state and local Charities and not-for-profit organizations, like Farmers and Hunters Feeding the Hungry, Wounded Warriors and many more.
"

Our state representatives are the foundation, the voice, the future and the image that many will see first at NGO. We are proud to have Lea leading the way in Colorado," added Perdieu.
"My mom got me in to hunting when I was just a little girl and now I am a successful hunter and competitive shooter. I love to support and teach younger outdoorsmen and women. I am very thankful and excited to be a representative of NGO, as it is my passion to be outdoors and getting new people involved," said Leggit.
About The WON

The Women's Outdoor News, aka The WON, features news, reviews and stories about women who are shooting, hunting, fishing and actively engaging in outdoor adventure. This publication is for women, by women. View all posts by The WON →