Annual Holiday Gift Guide for the Outdoorsy Woman
Bodie puts together her annual holiday gift guide for the outdoorsy woman.
Christmas is almost here. If you haven't yet started your holiday shopping, it isn't too late! As I mentioned last year, my family has a simple formula to help make the gift giving, and shopping, a bit easier. We choose to gift each other something the recipient wants, something she or he needs, something to wear and something to read. Following this recipe for giving, I have pulled together a few gift ideas for the outdoorswoman in your life.
Something She Wants
What woman doesn't want a pile of presents topped with a big bow?
My choice of bow is the stylish new Bowtech Carbon Rose. Measuring 30 inches axel-to-axel and weighing only 3.2 pounds, this compound bow doesn't sacrifice reliability or performance in the field. Each time I shoot mine I'm impressed with its smooth draw and comfortable grip, aided by an effective 80 percent let-off.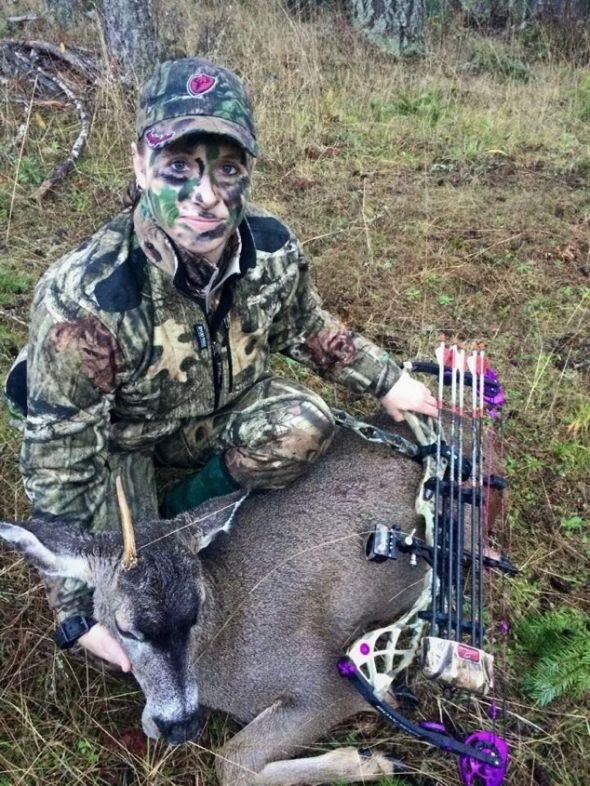 Shoot Like A Girl's pro staff member, April Mack, also prefers the Carbon Rose to other women-specific compound bows on the market. Like me, April favors the bow's light weight. The Carbon Rose, says April, "helps me make it through hunting blacktail deer, which is often an all-day process." She feels that the bow's light weight and reliability help her "focus on the hunt rather than dealing with tired arms and 'archery neck' from toting around a heavier bow all day. The Carbon Rose simply makes hunts more enjoyable."
The Carbon Rose is extremely versatile and appropriate for shooters of all skill levels. It's available in draw weights of 40, 50 and 60 pounds, and draw lengths ranging from 22.5 to 27 inches.
Not only is the Carbon Rose deadly, with an IBO speed of 302 feet per second, but also it's quite simply a beautiful piece of equipment. This bow is available in both BlackOps and Mossy Oak Infinity finishes, with bright purple accents.
The Carbon Rose is offered as a bare bow, or with Bowtech's unique R.A.K. (Ready. Aim. Kill.) package. R.A.K.-equipped bows include:
Custom 4-pin sight
Octane DeadLock Lite quiver
Octane Hostage XL arrow rest
Octane 5-inch Ultra-Lite stabilizer
Comfort wrist sling
BCY string loop
Alloy peep
Dura-Flx string-dampening component
Although my 2014 hunting season has come to a close, I look forward to shooting my Carbon Rose at 3-D archery tournaments throughout the winter.
The BOWTECH Carbon Rose is available from outdoor retailers nationwide. Find a dealer near you.
MSRP: $599, bare bow; $699, R.A.K. equipped
Something She Needs
Every woman needs an adventure, and a good pair of boots to get her there. The Danner Women's High Ground 8-inch boots are a wonderful option for the serious huntress.
This past year, I wore my Danner High Ground boots while stalking bears in the Blue Mountains of Oregon, chasing plains game in Africa, hunting doves in Texas and exploring mountains and valleys everywhere in between. The boots offer a comfortable tennis-shoe-style fit while maintaining proper support in both the sole and ankle. Built with an ultra-durable oiled nubuc leather and 900-denier nylon upper, and 100 percent waterproof Gore-Tex lining, the boots keep my feet dry, while the Danner Talon dirt-and-rock-gripping outsole keeps me steady on my feet on each of my adventures.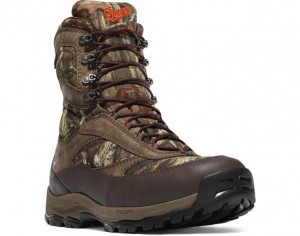 The High Ground boots come standard in a Mossy Oak Break-Up Infinity camo pattern, although they are also available in Realtree Xtra with 1,000 grams of Thinsulate Ultra insulation. Both styles are available in women's size 5 to 11.
The High Ground 8-inch Realtree Xtra 1000G and Mossy Oak Break-Up Infinity are both available from the Danner online store, as well as retailers nationwide. Find a retailer near you.
MSRP: $140, Mossy Oak Break-up Infinity; $180, Realtree Xtra 1000G
Something to Wear
Help the outdoors lady in your life ditch the ugly Christmas sweater by giving her the Carhartt Women's Ravenden Sweater. This stylish, yet functional, sweater jacket, made of a soft lambswool-blend yarn, features beautiful cable-knit detail on front, 20 grams of insulation and contrasting plaid flannel lining. With a full-front zipper, the Ravenden keeps me cozy warm on the coldest of days. Its flattering fit also pairs well with casual jeans or dressier pants, making it a perfect addition to any woman's wardrobe.
Available in both Cinnamon Red and Dark Heather Gray, the Ravenden Sweater is offered in a variety of sizes ranging from small to extra-large.
The Carhartt Women's Ravenden Sweater is available directly from Carhartt's online store, as well as from retailers nationwide.
MSRP: $94.99
Something to Read
There are several women in my life who are new to hunting and want to fully embrace a hunting lifestyle, eager to add wild game to their menus at home. This year I will be gifting each of them a copy of Girl Hunter: Revolutionizing the Way We Eat, One Hunt at a Time by classically trained New York chef-turned-huntress, Georgia Pellegrini.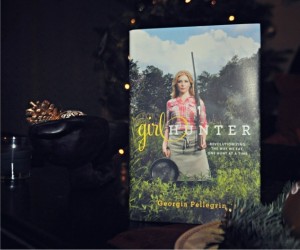 Girl Hunter offers an insightful, funny and inspirational look at where our food comes from and tips on "how to be a self-sufficient eater." Georgia shares her hunting adventures (and occasional misadventures) along with her favorite recipes for taking her quarry from field to table.
Signed copies of Girl Hunter are available directly from Georgia's website for $25. Girl Hunter is also available from most national bookstores, including Amazon and Barnes & Noble.
MSRP: $24
What are you hoping to find under the tree this Christmas?
About Michelle Whitney Bodenheimer

An experienced huntress, Michelle Whitney Bodenheimer has pursued big game, upland birds and waterfowl throughout North America and Africa. Although Michelle loves to hunt and shoot (both rifle and bow), her biggest passion in life is sharing her love for the outdoors with others. Michelle is the dedicated gear review columnist for Women's Outdoor News, in a column called "Her Gear." Michelle's writings and photography also have been published in a number of outdoor journals, including On Target, Lady Angler, The Gun Dog Journal, The Shooting Channel and African Hunting Gazette. Michelle has been a repeat contributing guest on Outdoor GPS,a live hunting and fishing television program broadcast on Comcast SportsNet NW. When Michelle is not writing, she is serving her time as an outdoor educator. She is an active volunteer for the Oregon Department of Fish and Wildlife (ODFW) Outdoor Skills Program. Her primary responsibilities with ODFW are serving as a shotgunning coach and dog handler/guide for ODFW's upland bird hunting clinics. Michelle also teaches regularly for Women in the Outdoors (WITO) and Becoming and Outdoors Woman (BOW) programs. She serves on the Pro Staff team for Cabela's, as well as for the NW Ladies Hunt Camp, an educational outreach program hosted in conjunction with the NRA's Women on Target Program and Extreme Desire TV, and is a member of the field staff for Próis Hunting and Field Apparel for Women. A current member of a number of national conservation organizations, Michelle is a life member of the Rocky Mountain Elk Foundations, as well as a life member of the National Rifle Association. She also served as a past director for the Southwest Washington chapter of Safari Club International. Take caution, however, if Michelle invites you along on a hunt. Having been stalked by a cougar and attacked by a cheetah, she tends to live life a bit on the wild side. View all posts by Michelle Whitney Bodenheimer →