Fitness Accessories for the Outdoorswoman
Where our reviewer, Bodie, tries out several fitness accessories and after putting some serious "sweat equity" into the process, gives us her opinion.
Is hunting or fishing a sport? Regardless of the answer, I argue that participating in either activity requires the participant to be an astute athlete. Whether walking mile after mile chasing rooster pheasant through grasslands, packing into the backcountry after elk or mule deer in extreme terrain or reeling in a monster fish, each activity taxes your body and requires a certain level of endurance and physical strength.
To avoid injury, it is important to stay fit year round, including during the "off-season." Teresa Johnston, personal coach, Certified Fitness Nutrition Specialist and owner of envIRONment fitness in Portland, Ore., acknowledges that "staying fit makes you a more efficient hunter (or angler) and helps bring awareness to the body. Cross-training and working out even when you aren't hunting is a key element in achieving this goal."
Here are a few accessories I use to help keep me motivated and injury free while training — any time of year.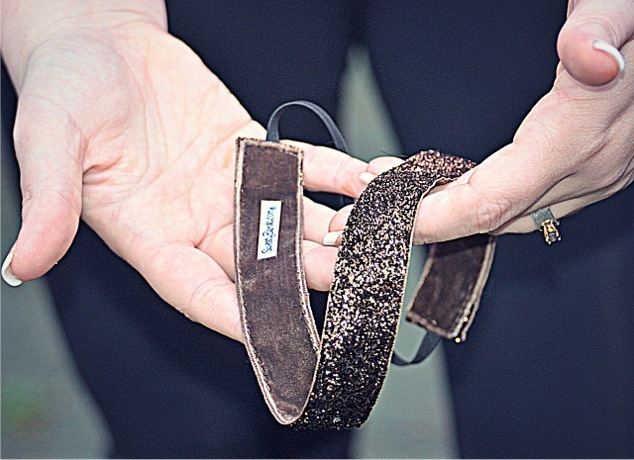 Sweaty Bands
Any woman with a headful of hair knows it can be a pain to tame while working out. A Sweaty Bands headband is an attractive and reliable option for keeping hair wisps and floppy bangs under control. This one-size-fits-all elastic band is lined with a velvet material that helps keep the band in place, without the usual headache that accompanies wearing most any other headband brand on the market.
I felt skeptical at first, unsure whether the Sweaty Bands would perform. However, after running my last half-marathon without having to once adjust my headband, I am now a firm believer. The Sweaty Bands' velvet backing helps keep slippage to a minimum, and as the name implies, also helps keep sweat out of my eyes.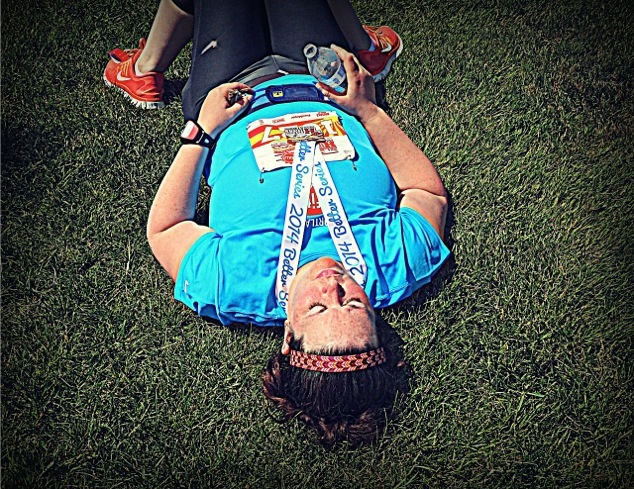 One of my favorite features of the Sweaty Band brand is its variety of offerings. These headbands are available in countless color and pattern combinations, including Realtree Max-1, Max-5 and XTRA camo, and in varied thicknesses, ranging from 3/8 to 1 1/2 inches.
The Sweaty Bands only drawback is its need to be hand-washed. This is only a minor inconvenience in exchange for a headband I know I can rely on time and time again. In fact, try taking it into the shower with you after your run, and voila! – a clean you and a clean headband.
The complete line of Sweaty Bands headbands is available from the brand's online store, with select styles available from retailers nationwide. Customized Sweaty Bands can also be ordered for your sports team or private event.
MSRP: $15-20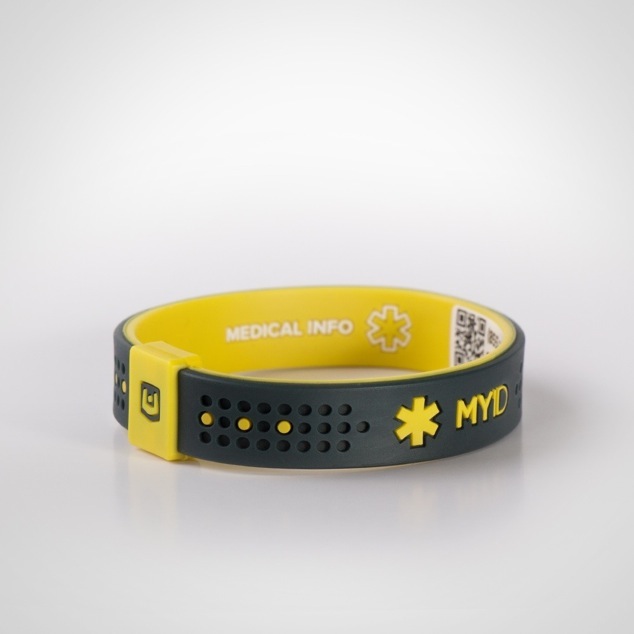 MyID Sport Band
When I go for a run, or work out away from home, I prefer to carry personal identification. There are times, however, that carrying my wallet or ID can be cumbersome. The MyID Sport Band by Endevr helps eliminate this problem.
This lightweight, silicone bracelet provides vital identification and medical information to first responders and other medical professionals in the event of an emergency. The MyID Sport Band system allows for easy setup of a free Premium Online Heath Profile via computer or smartphone. This personal profile is stored on an encrypted server for safekeeping. First responders can then access the registered information and medical records by Smartphone QR scan, a 24/7 call center, or online.
Each bracelet comes with a 1-year subscription to maintain your personal profile. After the first year, Endevr charges a $9.95 per year maintenance fee for the subscription.
The MyID Sport Band offers a fully adjustable fit and comes in 9 different color combinations.The MyID Sport Band can be purchased from the Endevr online store and a number of major retailers nationwide.
MSRP: $19.95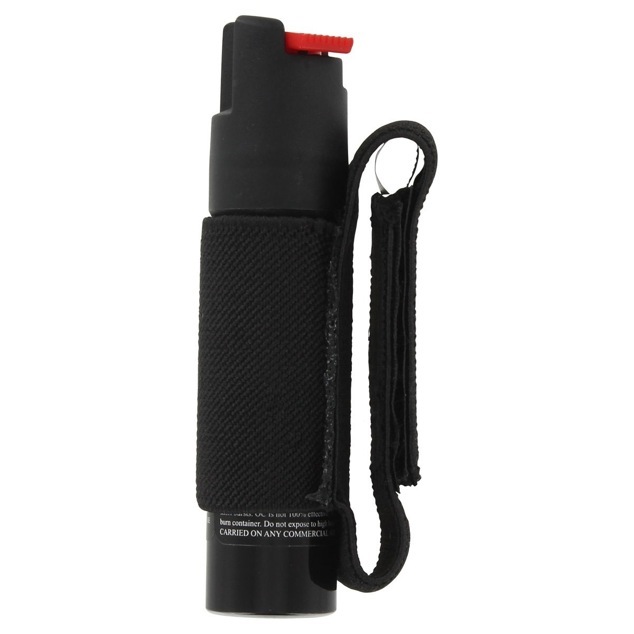 Fury Personal Carry Pepper Spray
The Fury Personal Carry Series Pepper Spray-Jogger Unit, by Joy Enterprises, is an excellent first-line of defense to carry while jogging. Pepper spray not only helps deter two-legged assailants, but also helps defend against attack from aggressive dogs or other stray animals. This 18% OC spray holds 25 shots per canister and will shoot up to 15 feet. The spray also holds a UV marketing dye to help with suspect identification in the event of an attempted attack.
The Jogger Unit's lightweight .75-ounce canister fits securely in a pocket, while its Velcro hand strap helps keep it secure — if … I prefer to carry it in hand while jogging. At first I was unsure about carrying the unit by hand; however, the unit's twist top with safety lock helps reduce accidental discharge.
The Fury Personal Carry Series Pepper Spray- Jogger Unit is made in America, and available from retailers nationwide and online, including Amazon and Wal-Mart.
MSRP: $11.60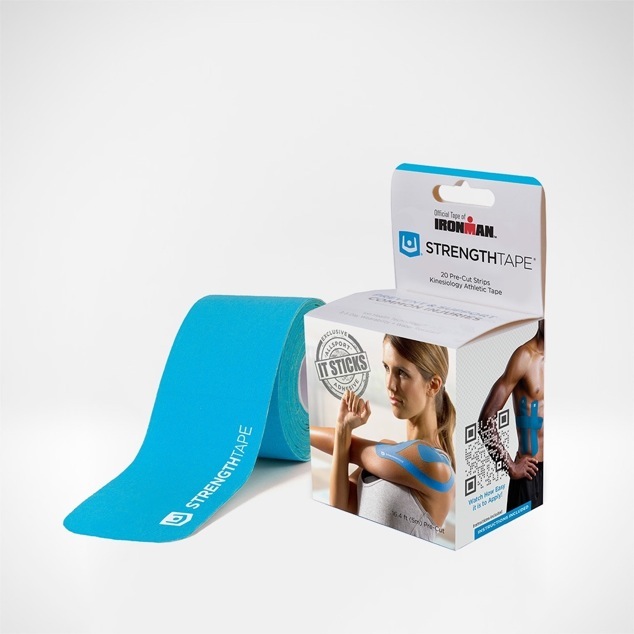 Endevr Strength Tape
Sprains, strains and certain sports injuries inhibit successful workouts. Kinesiology tape, however, offers support and stability without limiting your range of motion, allowing for continued training while healing from minor ailments.*
Endevr StrengthTape is the preferred tape for Ironman competitions, and is certain to withstand the abuse of hunters and anglers.
This kinesiology tape provides sticking strength for up to 7 days in any climate, including wet. The tape is made of a breathable, cotton fabric that I have found comfortable to the touch, and extremely durable. Endevr StrengthTape is sold in a 5-meter long roll or in pre-cut kits for special applications: ankle and foot; knee; shoulder; elbow and wrist; and back and neck.
Available in 8 different colors, the Endevr StrengthTape can be purchased from the Endevr online store, as well as a number of major retailers nationwide.
MSRP: $15.95 roll / $8.95 Pre-Cut Kit
*Make certain to consult with a medical professional before training with an injury or ailment, or beginning any new exercise plan.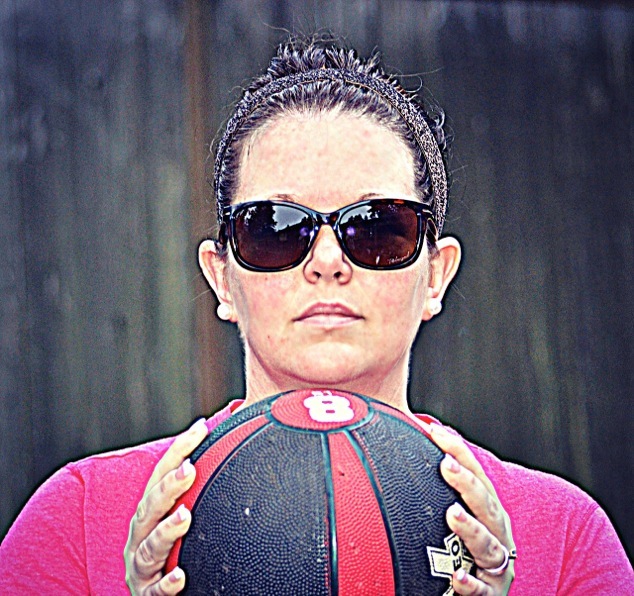 Oakley Drop In Sunglasses
When exercising outdoors, it is important to protect your eyes from the sun's glaring rays. Oakley's Drop In Sunglasses, available in 7 stylish colors, meet my needs by offering a comfortable fit while still maintaining a sense of femininity. These durable, yet lightweight, sunglasses offer Oakley's no-slip nosepads and earpads, ensuring they will stay in place even during my more active workouts. While I work out to keep my body healthy, I trust the Drop In sunglasses are keeping my eyes safe as they filter out 100% of harmful UVA, UVB, UVC and blue light rays.
Available directly from Oakley's online store, the Drop In Sunglasses can also be purchased from a number of major retailers worldwide.
MSRP: $180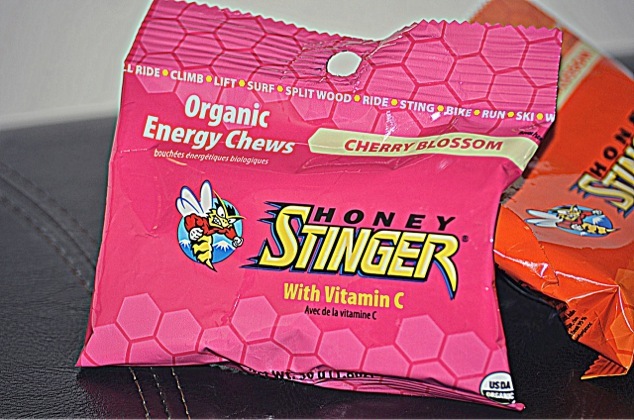 Honey Stinger Energy Chews
Honey Stinger Energy Chews are a great tasting energy snack for athletes of any caliber. As the name implies, these organic chews are made from natural protein and fiber found in tapioca syrup and honey, and also are certified gluten free.
These bite-size bundles of energy provide ample fuel for almost any duration event (such as hiking or running). I find their soft texture is easy to chew and does not stick in my teeth like other market brands. My personal favorite flavor is the Pomegranate Passion Fruit. Other available flavors include Fruit Smoothie, Cherry Blossom, Orange Blossom and Pink Lemonade. For an extra kick, the Energy Chews are also available in Caffeinated Lime-Aid and Caffeinated Cherry Cola flavors.
Honey Stinger Energy Chews are available in a box of 12 packets directly from Honey Stinger's online store, as well as from retailers nationwide. Select retailers also sell individual packets.
MSRP: $27 box of 12 (sold individually in select markets)
Attitude
"Attitude is the most important accessory to working out,"said Johnston. She isn't referring to a positive "I can do anything" attitude, as many would assume, but rather, "adopting an attitude of treating your body like a weapon, like you would your gun or your bow. You want to clean it and keep it tuned up at all times."
"Being kind and treating your body well," Johnston continued, "will make you a more proficient hunter and allow you pursue your passion much longer in life. Adopt an attitude to take care of your body, just as you would any other weapon. This is something any serious hunter should understand."
What is your favorite form of "off-season" training to keep your body in tune? What are your favorite aids to help you meet your fitness goals?
About Michelle Whitney Bodenheimer

An experienced huntress, Michelle Whitney Bodenheimer has pursued big game, upland birds and waterfowl throughout North America and Africa. Although Michelle loves to hunt and shoot (both rifle and bow), her biggest passion in life is sharing her love for the outdoors with others. Michelle is the dedicated gear review columnist for Women's Outdoor News, in a column called "Her Gear." Michelle's writings and photography also have been published in a number of outdoor journals, including On Target, Lady Angler, The Gun Dog Journal, The Shooting Channel and African Hunting Gazette. Michelle has been a repeat contributing guest on Outdoor GPS,a live hunting and fishing television program broadcast on Comcast SportsNet NW. When Michelle is not writing, she is serving her time as an outdoor educator. She is an active volunteer for the Oregon Department of Fish and Wildlife (ODFW) Outdoor Skills Program. Her primary responsibilities with ODFW are serving as a shotgunning coach and dog handler/guide for ODFW's upland bird hunting clinics. Michelle also teaches regularly for Women in the Outdoors (WITO) and Becoming and Outdoors Woman (BOW) programs. She serves on the Pro Staff team for Cabela's, as well as for the NW Ladies Hunt Camp, an educational outreach program hosted in conjunction with the NRA's Women on Target Program and Extreme Desire TV, and is a member of the field staff for Próis Hunting and Field Apparel for Women. A current member of a number of national conservation organizations, Michelle is a life member of the Rocky Mountain Elk Foundations, as well as a life member of the National Rifle Association. She also served as a past director for the Southwest Washington chapter of Safari Club International. Take caution, however, if Michelle invites you along on a hunt. Having been stalked by a cougar and attacked by a cheetah, she tends to live life a bit on the wild side. View all posts by Michelle Whitney Bodenheimer →