SHOT Show Gear for Hunting Out West
Lea and I are at the 2015 SHOT Show, and we're looking for some great SHOT Show gear for hunting out west. We had a couple things on our list but ran into our friend/Outdoor Channel Celebrity and Archer's Choice star, Vicki Cianciarulo. We were happy to visit with her and ask what she would say were her "must haves" for a hunt in the western part of the U.S.
Vicki suggests a couple of the items we already have on our list, but she also recommends "Blister BAND-AIDs" for a rough spot and stalk hunt. We didn't find those at SHOT Show, but we found some other great items for your hunt out west.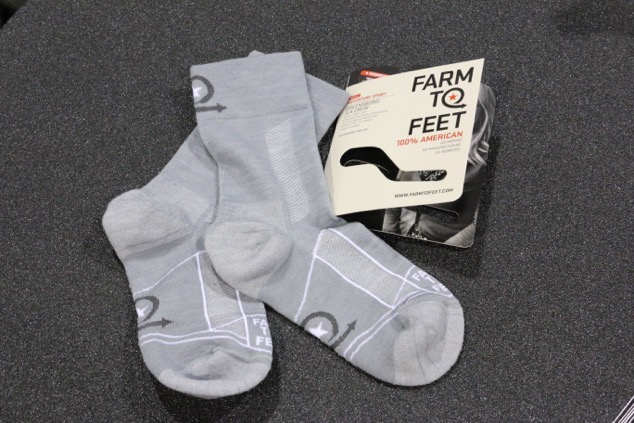 Farm to Feet – Greensboro
With these ultra comfy socks, you won't be needing those BAND-AIDs. These are 100% American made, Merino wool-blend socks. They have a comfort-compression fit with a well-defined heel and seamless toe. They won't gather or bunch while you're out hiking the mountains. Although Farm to Feet offers other densities, we loved the lightweight, Greensborough model, which comes in three different heights.
The Greensborough is currently available in a variety of colors.
MSRP: Low Cut $16, Quarter Cut – $17, ¾" Crew- $19
http://farmtofeet.com/socks/women/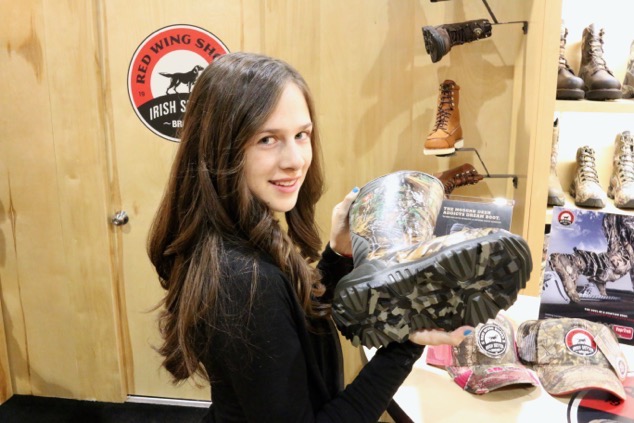 Irish Setter Rutt Master 2.0
This Rutt Master 2.0 boot is an all-weather rubber boot that has supreme traction. Its slim profile has an expandable, ExoFlex, back panel to make slipping boots on a breeze and also allow you to remove them without needing the services of a friend or a shoehorn. If you've ever been stuck in your boots, you know what I'm talking about. With the expandable back, this boot has no seam to cause chafing or blistering. The 15-inch shaft will even fit little shorties like me.
The Rutt Master will be available August 2015.
MSRP:
$139 Non-Insulated (3lb. 10oz.)
$169 1200gram Insulated (4lb.)
http://hunt.irishsetterboots.com/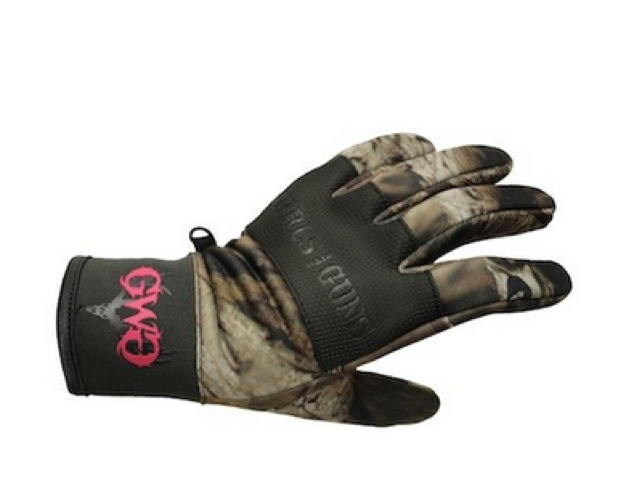 Girls with Guns Midweight Glove
We all need gloves for those chilly mornings chasing gobblers in the springtime. The Girls with Guns (GwG) mid-weight gloves are designed for the more slender and often smaller hand of a lady hunter. They fit comfortably with stretch fleece and neoprene to cover the hand and snug spandex cuffs. The Amara Leather palm affords a good grip on your rifle or bow and the fingertip has GwG's Smartphone Sensitive Material. Yes, you'll be able to text your friends selfies from the field!
Currently available in Mossy Oak Break Up Infinity.
MSRP: $24.99
http://www.gwgclothing.com/hunting/gwg-midweight-glove.html
Tenzing T1215W Women's Pack
Everyone needs a pack for their spot and stalk hunt, and we were pleased with the Tenzing women's pack. It has an internal aluminum frame for support, a padded hip belt and air channels so your back can breathe. For those longer hikes, the fold-out bow or gun carrying straps are going to come in handy. There are plenty of pockets to store your knives, calls and survival gear.
This pack is currently available in Realtree Max Xtra.
MSRP: $139.99
http://www.tenzingoutdoors.com/tz_1215.php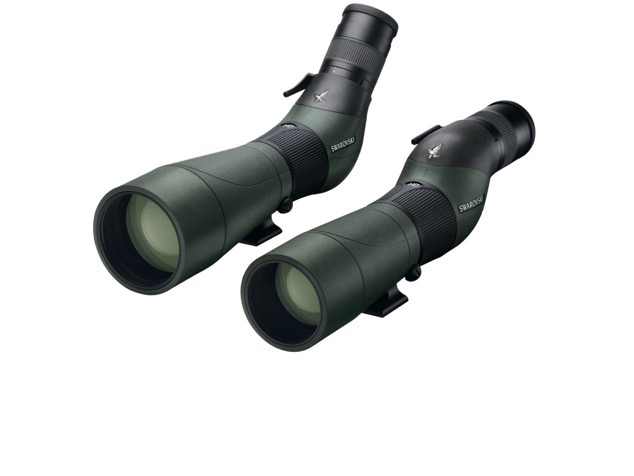 Swarovski ATS/STS Spotting Scope
OK, we're not going to stop at socks and boots to prevent blisters. Why skimp on the spot-and-stalk part of a western hunt? We love, love, love the Swarovski spotting scopes. It's best to check the trophy out before you walk 500 miles. Yes, there is a song in there somewhere. The Swarovski scope has an outstanding warranty and service department and we suggest investing in a quality scope for your western hunt or digi-scoping adventure.
MSRP: $2,632 Swarovski ATS 80
http://www.swarovskioptik.com/hunting/spotting-scopes-c2002
On a side note, if you're serious about your "Road Hunting,"check out the optional Telephoto Lens Adaptor which allows you to attach your Nikon or Canon camera to the spotting scope, creating an outstanding telephoto lens.
MSRP: $610 TLS APO Telefoto Lens System Apochromat
About The WON

The Women's Outdoor News, aka The WON, features news, reviews and stories about women who are shooting, hunting, fishing and actively engaging in outdoor adventure. This publication is for women, by women. View all posts by The WON →