Vera Koo: From Dolls to Guns — My Journey to the Competition Shooting Sports
I did not grow up playing with toy guns. I grew up playing with dolls. In fact, as a child, I never had any interest in guns.
I was raised in a very traditional Chinese family that valued women as nurturers and caretakers. My mother groomed me to be good wife, a good mother and a good daughter-in-law.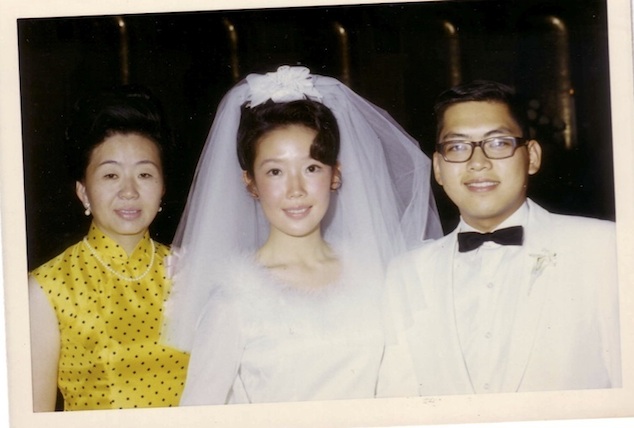 I never would have guessed I would later become a competitor in the male-dominated sport of Action Pistol Shooting, let alone a national and world women's champion.
I am living proof of Albert Einstein's mantra, that those who attempt the absurd can achieve what seems impossible.
Even well into adulthood, shooting seemed like an unlikely path for me. During the 1980s, my husband Carlos and I liked to go camping. My husband owned a couple small guns for protection. We figured they would be nice to have if we were ever approached by a bear. Little did we know my husband's guns would not have been powerful enough to take down a bear.
My husband showed me how to load and unload the guns, but I could never remember how to perform the tasks he showed me, because I never handled the guns. The guns scared me.
Eventually, I decided the guns weren't inherently dangerous. My lack of knowledge made them dangerous, and I needed to educate myself.
The first time I fired a gun came during the 1980s when my husband took me trap shooting. We rented a shotgun for me to use. I had never held a shotgun before. The range master showed me how to load, aim and pull the trigger. When it was time to fire the weapon, the range master told me to go ahead. I stood there for a long time, afraid. Finally, I pulled the trigger.
The range master had me shoot with 4 others, in rotation. He watched closely as I shot. My performance surprised everyone, including myself. I hit 8 of 25 pigeons. More importantly, I got my first taste of shooting.

Sponsored by Vera Koo
Not long after that, a friend who had purchased a .30-'06 rifle took my husband and me to a range to shoot it. The rifle was sitting on a table pointing downrange when my friend invited me to fire it. As I picked it up, I accidently fired a round. Because the gun was pointed downrange, there was no threat of anyone being injured, but I realized then I needed more education.
I asked the range officer if there was somewhere I could learn how to shoot firearms safely. A year and a half later, I signed up for a class at a college in California.
I did not enter lightly into my decision to take the class. Before I start a hobby, I first decide whether it is something I want to spend at least 10 years of my life doing. It takes 5 years to really get into any activity, 10 years to become good and 15 to 20 to become excellent. My decision to take the class was a decision to take shooting seriously.
I was in a beginner's class with 22 students. I was 1 of 3 women. Many in the class had some experience firing guns. Others were novices like me. I was 41 years old, and I wanted to see how far I could advance in the sport before turning 50.
Shortly after starting the class, I set a goal to be the best female shooter in the class. I achieved that goal in 3 months. Then, I advanced my goal to becoming the overall best shooter in the class. I did so in 18 months. That class helped me establish two important elements for the future: accuracy and consistency. My accuracy became my strength, and it has helped me climb the ladder in this sport.
When I set a goal, it is like planting a seed in my mind. It germinates and grows, and I can't stop thinking about the goal. I maintained my goal-oriented mindset after the class ended. I wanted to make small improvements after each practice or match. Attaining even small improvement can take several hours of work. I do not believe in trying to reinvent the wheel, so I sought out mentors for help. In 1991, I met speed-shooting specialist Jim O'Young and persuaded him to coach me.
My goals and commitment to this sport helped me arrive where I am. It is a destination I would have never expected to reach, but life is about what you make of unexpected situations.
We can plan for the future all we want, but life will surprise us. No one who knew me 30 years ago could have imagined I would become an accomplished shooter. I reached this point because I was not afraid to pursue a challenge.
I have come to realize the effect attitude has on life. It is my belief that life is 20 percent what happens and 80 percent how we react. We are all in charge of our attitudes.
When guns scared me 30 years ago, I could have approached my fear in a couple different ways. By choosing to learn more about them and how to properly handle them and how to fire accurately, I met my fear head on and wound up developing a hobby I can pour myself into.
There was always a chance I wound not excel in this sport, but true failure would have been not trying. As Chinese philosopher Confucius once stated, "Our greatest glory is not in never falling but in rising every time we fall." Shortcomings do not discourage me or make me want to stop shooting. Rather, they serve as my greatest motivation.
There is a champion within all of us. I found the champion within me through my desire to become an accomplished marksman, even when I had no previous background in shooting. The idea of a then-middle age Chinese woman taking up shooting probably seemed absurd to some at the time, but it takes embracing the absurd to make the impossible become possible.
About Vera Koo

Vera Koo is a first-generation Chinese American woman. She's a wife and mother, author, entrepreneur and retired competition shooter. Along with two published books -- "The Most Unlikely Champion" and "Wisdom and Things: Essays From an Unlikely Champion" -- she writes her column, Vera Koo, at "Women's Outdoor News." View all posts by Vera Koo →