Guest Post from 'Camo is the New Black': Brenda Valentine
There's no better way to kick off a fresh guest post than by bringing in a genuine resource for women hunters and anglers, Camo is the New Black, and with that, a feature on one of our favorite ladies in the hunting industry, Brenda Valentine.
To celebrate President's Day we're talking to a legend in the sportsmen and women community, Brenda Valentine, aka the First Lady of Hunting.
Brenda is often credited with starting the current women's hunting movement and directly responsible for recruiting more women into hunting than anyone in modern history. Brenda grew up in a family where wild game was the primary table fare and good hunting/shooting skills were learned at an early age. The lessons of woodsmanship, animal behavior, and handling a firearm that once provided meat for the table were also building a firm foundation for Brenda to become a respected leader and a role model in today's world of hunting and conservation.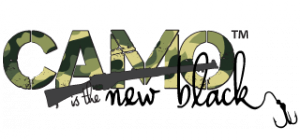 Find out how Brenda got the name "the First Lady of Hunting," what her favorite animal is to hunt, her advice to a newbie hunter and more at Camo is the New Black.
About The WON

The Women's Outdoor News, aka The WON, features news, reviews and stories about women who are shooting, hunting, fishing and actively engaging in outdoor adventure. This publication is for women, by women. View all posts by The WON →