Yvonne Dathe and Dawn Westrum to Compete in Red Bull X-Alps 2015
The Red Bull X-Alps is the world's toughest adventure race. It's a bold claim – but one it surely deserves. It's difficult to think of another race that demands such a high level of fitness and technical skill – or lasts so long. This year, 2 female athletes will compete in this race: Yvonne Dathe and Dawn Westrum. It's the first time in a decade that women have participated in this adventure race.
The rules are simple. Athletes must race across the Alps, by foot or paraglider, a straight-line distance of around 1,000km. Over the years, the race has attracted and tested to the limit some of the world's top adventurers. It demands not only expert paragliding skill but extreme endurance. Some athletes will hike over 100km in a day and will cover hundreds of kilometers on foot – and 1000's of meters in altitude – by the time the race is over!

Each team consists of one athlete and one supporter. No technical or outside assistance is allowed. The supporter is just there to help with logistics, strategy, food, medical support and provide psychological assistance, basically everything except carry their athlete! (The role of the supporter is actually hugely important – they are the unsung heroes of the race.)

Athletes can race between the hours of 05:00 to 22:30. Since 2013, athletes have been able to pull a 'Night Pass' that allows them to push-on through the night on foot. The next race will start on July 5th, 2015. The route will be announced on March 19th.
Yvonne Dathe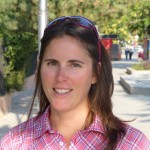 Dathe is from Germany. According to the Red Bull X website, she "isn't daunted by the mostly-male field of athletes lining up for this year's Red Bull X-Alps. The tandem pilot has been flying nearly every day for eight years. Her secret weapon? She's a mental coach – meaning she'll know how to use her mind to push her body to the limit." Learn more about Dathe.
Dawn Westrum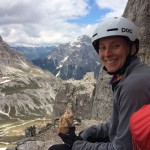 Westrum is a nutritionist from the U.S. "Paragliding and long distance trekking are two sports where men and women can compete almost equally," so says the former US soldier. Although she only has 5 years paragliding experience under her wing, she has a solid adventure racing background. "Rarely can anyone I meet keep up with me either on the ground or in the air," she says. Learn more about Westrum.
All updates for the red Bull X-Alps 2015 will be announced on Facebook and Twitter.
About The WON

The Women's Outdoor News, aka The WON, features news, reviews and stories about women who are shooting, hunting, fishing and actively engaging in outdoor adventure. This publication is for women, by women. View all posts by The WON →