Tracy R. Wins a LaserMax Uni-Green Rail Mounted Laser, LaserMax Bracelet and Gun Girls, Inc., Tee
It's the wearin' o' the green this week at The WON. Tracy R. wins a LaserMax Uni-Green rail-mounted laser, along with a way-cool LaserMax Silvertone bracelet with green stone on black cord and, from a new business in the gun fashion world, a green old-school, vintage-looking camo tee from Gun Girls, Inc..
Want to know a little more about what you can win?
First of all, the premiere item is the LaserMax Uni-Green rail mounted laser. Why?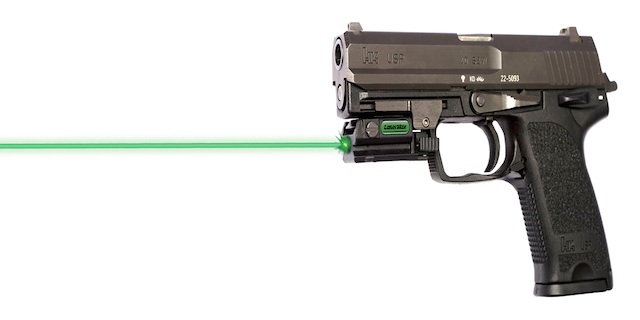 Talk about wearin' o' the green! This laser will share its Picatinny rail with other accessories, making it easy for you to customize your gun.
And, here are a few more reasons you'll want this one on your personal defense gun:
Highest visibility in all lighting conditions
Pulse or constant beam options
Incredibly lightweight — only 1 oz. with batteries
Ambidextrous activation to accomodate the left or right-handed shooter
Maintains alignment after every battery change
Optional Momentary Activation Switch
MSRP: $349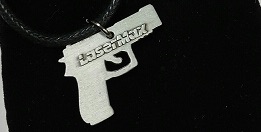 About the bracelet. It's simple. It's jazzy. It tells the world, I am not afraid to reveal that I like guns. Period.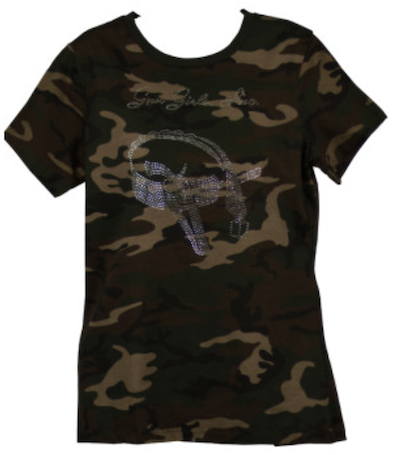 Finally, wear the green with this Gun Girls, Inc., tee — a lovely, soft vintage green camo with a bit o' bling on the front. From a new business, owned by Susan Kushlin, this shirt features the Gun Girls, Inc., logo in rhinestones.
This contest officially begins on Monday, March 16. Contest ends Fri., March 20, at 5 p.m., EDT. Winner will be notified and has 7 days after notification to reply. Otherwise, we will choose another winner randomly.
[contesthopper contest="21557″]
About The WON

The Women's Outdoor News, aka The WON, features news, reviews and stories about women who are shooting, hunting, fishing and actively engaging in outdoor adventure. This publication is for women, by women. View all posts by The WON →