Register Now for Omaha WITO 16th Annual Women's Workshop
Women interested in experiencing a relaxing, fun-filled day in the outdoors and meeting new friends are invited to an NWTF Women in the Outdoors event August 14th and 15th at Platte River State Park, Louisville, Neb.
Women age 14 and up are encouraged to attend. Hands-on instruction will be provided by friendly experts trained to work with beginners and participants of all skill levels.
The event will include the following activities:
Archery
Fishing
Intro Kayaking
Basic Self-defense
Dutch Oven Cooking
Para Cord Bracelets
Emergency Preparedness
River Kayaking
Advance Dutch Oven
Intro to Backpacking
Knife Sharpening
Soap Making
Many more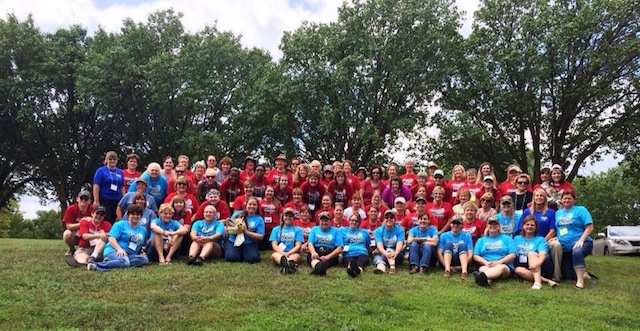 Participation is just $95, which includes membership in Women in the Outdoors and an annual subscription to Turkey Country, the NWTF's official magazine. Make a weekend of it and stay the optional overnight in a cabin for $25.
For more information about this event, please contact Event Coordinator, Karen Wedergren at OmahaWITO@gmail.comor 402-909-5138 or visit our website OmahaWITO.weebly.com
Since its inception in 1998, the NWTF Women in the Outdoors program has introduced women throughout North America to outdoor enjoyment. Omaha Longbeards WITO is very proud to announce that our 15th Annual Women in the Outdoors Workshop was selected by the NWTF as the 2015 Best Event for 1-75 participants in the Nation.
For more information about the Women in the Outdoors program, please call (800) THE-NWTF or visit www.womenintheoutdoors.org
For more information, contact Karen Wedergren at omahawito at gmail.com or 402-909-5138.
About The WON

The Women's Outdoor News, aka The WON, features news, reviews and stories about women who are shooting, hunting, fishing and actively engaging in outdoor adventure. This publication is for women, by women. View all posts by The WON →