Still Room! Trinidad & Tobago BOW Island Adventure (Starts July 13)
You don't have to be a math genius to know that two islands are better than one. Situated just off the coast of South America, Trinidad & Tobago, known as the real Caribbean, offers travelers the booming vibes of a colorful culture, steel drums, mouth watering "trini" food, warm hospitality, and some of nature's most extraordinary and other worldly wonders including:
the Earth's oldest protected rainforest prime for birding
first-class coral reefs begging to be explored
sensual jungle pools with 80ft waterfalls
nighttime lagoons filled with avatar-like blue-green glowing creatures
epic encounters with living dinosaurs. You will feel like you have stepped back in time 75 million years as you sit eye to eye with a 5ft long, 400 pound leatherback sea turtle.
​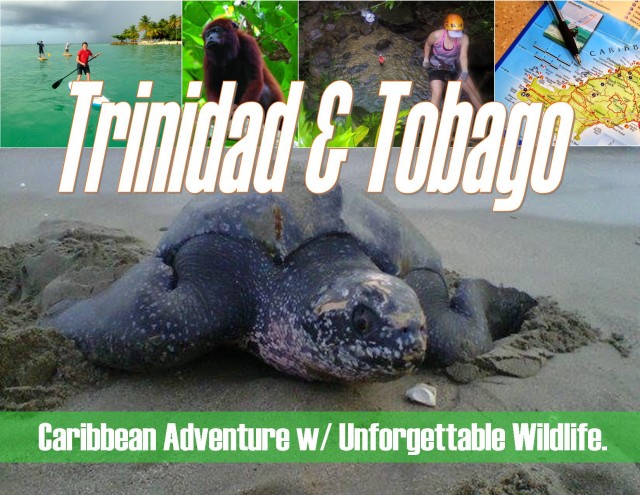 Join in the fun for an amazing destination adventure to Trinidad & Tobago that combines instruction in snorkeling, stand up paddle boarding, and waterfall rappelling (or a waterfall hike for the less adventurous) with unforgettable wildlife encounters. This 8-day trip begins July 13, 2015.
Visit Becoming an Outdoors-Woman to learn more about this adventure.
About The WON

The Women's Outdoor News, aka The WON, features news, reviews and stories about women who are shooting, hunting, fishing and actively engaging in outdoor adventure. This publication is for women, by women. View all posts by The WON →