Top 5 Things to Do in the Everglades
Anietra Hamper travels the globe, fishing and searching for adventure. During a recent trip to Florida, she discovered 5 top things to do in the Everglades.
The Everglades are tropical wetlands in southern Florida that are home to a complex ecosystem, providing endless spectacles for both casual visitors and outdoor enthusiasts. The plant and animal life is diverse and the ways to enjoy the Everglades are numerous.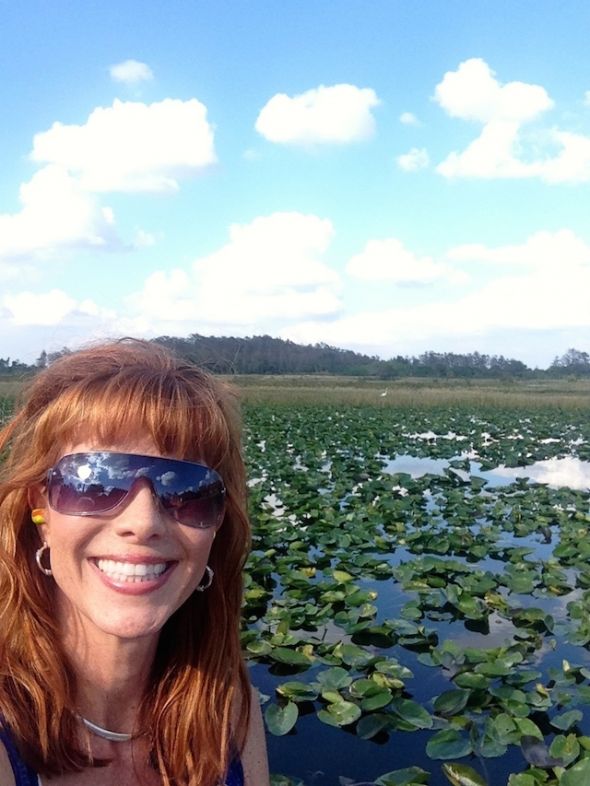 Here are my Top 5 Things To Do in the Everglades:
Look for gators on an airboat ride. A truly cool and memorable visit to the Everglades is not complete without getting up-close to alligators in their natural environment during an airboat ride. Skimming across the water, cutting through the sawgrass and dodging the low-hanging branches of the elegant cypress trees is a thrill. Every turn uncovers new wildlife and a new natural scene.
Bird watching. It is no wonder avid bird-watchers flock to the Everglades – there are just so many species to see. You are likely to catch a glimpse of the Osprey, Purple Gallinule, Blue Heron, Roseate Spoonbill or Snowy Egret. The Everglades National Park has more than nine specific bird watching spots that can get you up close to some of the most majestic species that call the Everglades home.
Fishing. Since a third of the Everglades is covered by water, fishing opportunities abound. You will find snapper, sea trout, bluegill, bass and redfish. It is very important to abide by Everglades Fishing Regulations and obtain proper permits before fishing.
Ranger-led programs. If this is your first visit to the Everglades, a ranger-led program is highly recommended. Park rangers provide an in-depth knowledge about the park that visitors cannot get on their own. You can choose to see the Everglades by bike, tram, boat or hiking. There are various programs to choose from that may vary depending on the season.
About Anietra Hamper

Long before Anietra Hamper dedicated nearly 2 decades to a successful career in television news as top-rated anchor, she was digging up night crawlers and fishing at her grandparents' cottage. Now, a published travel writer/photographer, member of the Society of American Travel Writers and host of "Road Trippin-USA," a travel television show, Anietra uses her world travels to fish wherever she goes. She has a penchant for seeking out the world's largest, most unusual fish and currently holds the female record at Bungsamran Lake in Thailand for the Giant Mekong catfish. Her authentic approach to uncovering unique and spectacular places to fish enables her to make sure readers have the information necessary to duplicate that experience. She appears regularly in her column, "Reeling the Globe." Anietra and her sidekick, Sunny (a "hot mess" dog that she literally rescued from the street), live in Columbus, Ohio. Visit Anietra's website at www.Threewordpress.com. View all posts by Anietra Hamper →