Galco Introduces Walkabout Holster for Revolvers
PHOENIX, Autumn 2015 — Galco Gunleather is excited to introduce a version of the popular WalkAbout™ inside the waistband holster – for revolvers! Carrying an HKS-style speedloader or a moon clip in addition to the revolver, the WalkAbout offers a grab-and-go solution to the challenge of packing a reload.
Previously available for semiautomatic pistols only, the WalkAbout for revolvers joins Galco's extensive Carry Lite line of holsters and accessories. Similar to Galco's wildly popular Stow-N-Go™ IWB, but with the addition of an attached ammo carrier, the WalkAbout offers an exceptional combination of high performance, comfort and affordability.
The WalkAbout's open top allows a very fast draw, while the reinforced mouth allows a smooth and easy return to the holster. A sturdy injection-molded nylon clip secures the holster onto the belt. It carries the handgun in a vertical orientation, with no cant or angle, making it suitable for both traditional strong side carry and the increasingly-popular appendix position. Constructed of comfortable premium Center Cut Steerhide™, the WalkAbout fits belts up to 1 ¾" wide.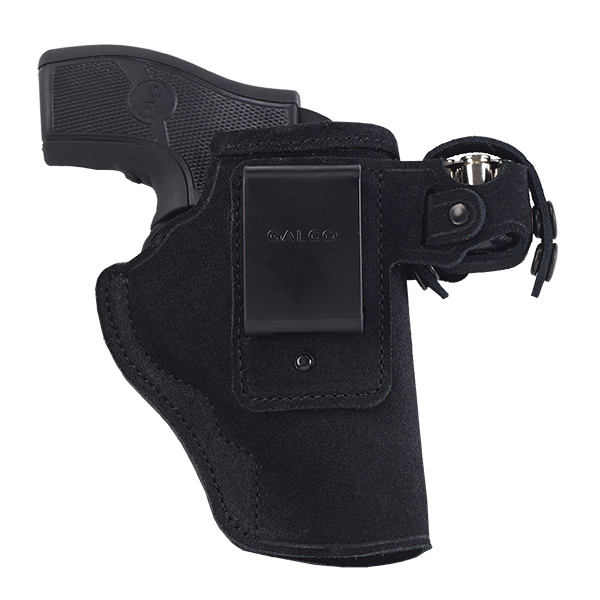 Contact:
Galco Gunleather * 800-874-2526 * customerservice@galcogunleather.com
About Galco International LTD:
Galco International LTD is the manufacturer of the Galco Gunleather brand, the premier American-made line of superb-quality holsters, belts and accessories. Encompassing law enforcement, military, defensive and sporting use, the Galco Gunleather brand utilizes leather, injection-molded plastic and Kydex® to meet the demands of today's consumers. The award-winning Matrix™ line of holsters and accessories, women's holster handbags, tactical slings and hunting accessories round out the line. All Galco products are proudly made in the USA since 1969.
About The WON

The Women's Outdoor News, aka The WON, features news, reviews and stories about women who are shooting, hunting, fishing and actively engaging in outdoor adventure. This publication is for women, by women. View all posts by The WON →