#HuntingwithJR: Deer Hunting
In this installment of #HuntingwithJR, Judy Rhodes (JR) gives advice on deer hunting and tells you why it's OK to hunt all day, if need be. Also, check out her tip, based on years of hunting more than 250 days per year.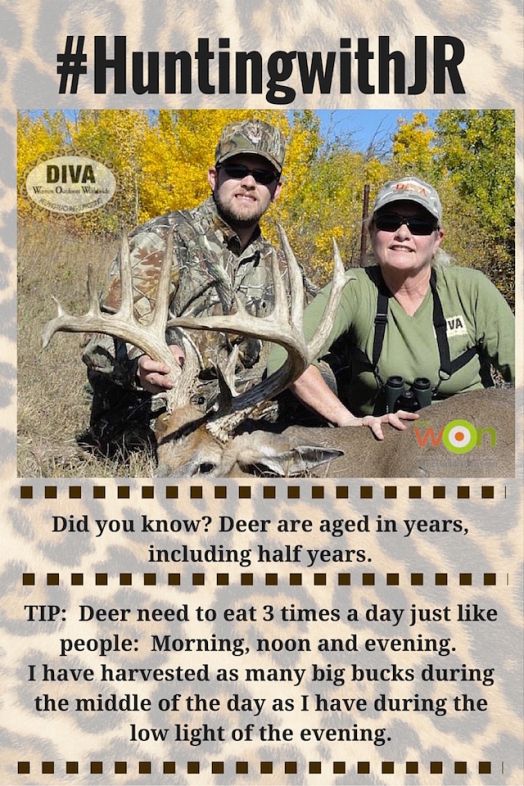 Judy Rhodes is the founder of DIVA WOW, a non-profit organization devoted to teaching women shooting, hunting and fishing skills.
About Judy Rhodes

Judy Rhodes, the Voice of Women in the Outdoors is an outdoor visionary and mentor to women and youth in the outdoors. Judy, Founder of DIVA ... Women Outdoors Worldwide is the largest women's ONLY outdoor organization. DIVA WOW is a non-profit 501(c)3 unique all volunteer sisterhood dedicated to encouraging women to discover their outdoor passion. View all posts by Judy Rhodes →