Review: The Elevate Grill – A Must-Have for Fall Camping and Tailgate Parties
Most people consider grilling a quintessential summertime activity. For me, however, fall is the perfect season for this all-American pastime. Fall is synonymous with hunting camp and tailgate parties, 2 of my favorite places to enjoy barbecuing with family and friends. The Elevate Grill is an excellent option for these on-the-go gatherings, or even simple backyard get-togethers.
Manufactured by PointElevate, the Elevate Grill is the world's largest, most portable gas grill. The state-of-the-art grill doesn't sacrifice durability or dependability with its collapsible design. Its dual cooking surfaces fold up into a slim, single-handled unit, allowing easy transport and storage.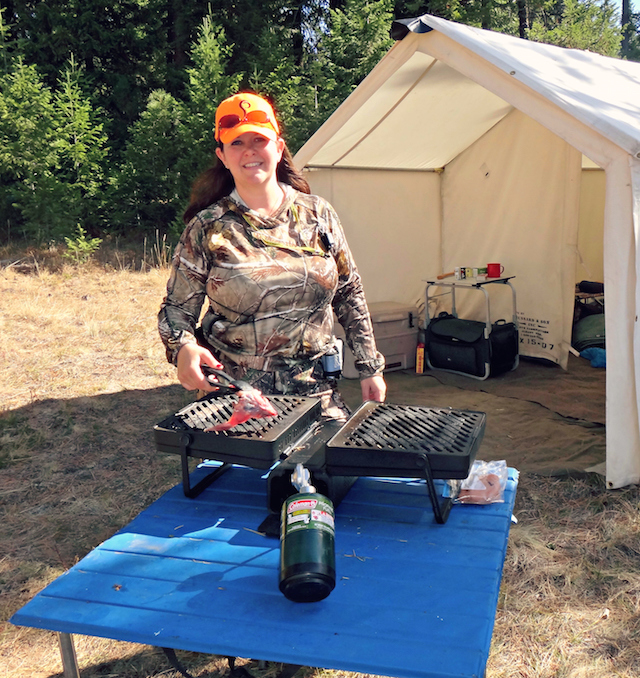 The grill requires minimal assembly and is almost ready to use straight out of the box. I only needed to provide a small propane tank and one AAA battery on initial setup. The battery slides into a small compartment on the grill's bottom to charge the electric starter, eliminating the need for a lighter or fire starter, as required by most other portable grills. I appreciate this feature—it minimizes accidental burns that can happen when lighting a grill with conventional methods.
The Elevate Grill has a built-in compartment to store a small propane tank safely while transporting the unit. Then simply attach the propane tank using the provided gas regulator and you're ready to grill your favorite outdoor meal.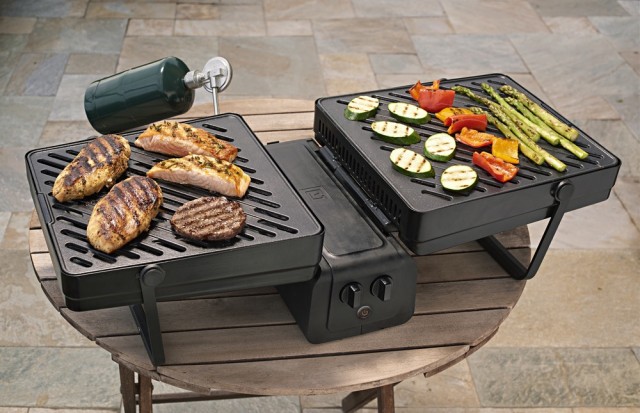 The unit's dual cooking surfaces have individual burner controls, providing 14,000 BTU on 286 square inches of grilling space. I found the removable, porcelain-enameled cast-iron grates a bit difficult to clean by hand, but the grill's removable grease trays are dishwasher safe, making for relatively easy cleanup of the unit as a whole.
The Elevate Grill has treated our family to grilled chicken in our own backyard, hot dogs at the ball field, and many a meal in hunting camp. This past month, my family spent a week hunting in the Blue Mountains of Oregon. On the first night of our adventure, my husband proved that grilling is not just for burgers and brats as he treated our group to fresh steaks and lobster tails to kick off hunting season. The Elevate Grill handled our gourmet dinner with ease. On our last day in deer camp I grilled up fresh grouse, compliments of my 10-year-old son's sharpshooting.
My only grumble is that the unit does not have an optional hood or lid attachment. In windy conditions, it becomes difficult to regulate the heat the grill puts off and, without a wind block the unit burns through propane much more quickly than one would anticipate. To solve this, I simply make a small tent out of aluminum foil to place over my cooking food. The tent helps block wind from reaching the flame and retains heat. With this quick, inexpensive aid, my food grills up perfectly.
The Elevate Grill is available for purchase directly from PointElevate's online store. It is also available at select retailers nationwide, including Camping World.
MSRP: $249.99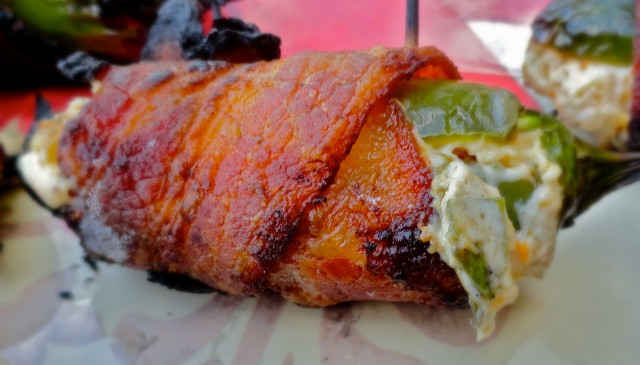 Michelle's Recipe for Duck Bombs
Review: The Elevate Grill – A must-have for fall hunting camp
Recipe Type
:
Wild Game, Ducks
Author:
With winter approaching, I know I will be out duck hunting more and more in the coming weeks. One of my favorite methods of cooking duck is on the grill, especially when I make these Duck Bombs.
4 large wild duck breasts (mallard or other "puddle ducks" work best)
1 small carton buttermilk
Cream cheese
Bell pepper or jalapeño pepper
Thin-cut bacon
Toothpicks
Your favorite glaze or sauce
With a meat mallet, pound duck breasts into thin fillets. I recommend pounding the breasts under a layer of plastic wrap to help minimize the mess.
Soak duck breasts in buttermilk overnight.
Pat breasts dry with a paper towel. Slice each breast in half, creating two roughly 4–5-inch sections.
Place a sliver of cream cheese (roughly 1/8–1/4-inches thick) in the center of each breast. Top each sliver of cream cheese with a slice of bell pepper or half a jalapeño. (Jalapeño will add more heat. I prefer to use bell pepper if I'm using a spicier glaze or sauce.)
Wrap the duck breast around the cream cheese and pepper, and wrap the entire package with a slice of thin-cut bacon. Secure the bacon with one or two toothpicks.
Brush the wrapped duck breasts with your favorite glaze or sauce. I prefer the Chiliyaki Sauce or Sweet Habanero Sauce from Danielle's Sauces.
Place the Duck Bombs directly on the grill, on a medium-high temperature. Watch closely and turn frequently to avoid charring the bacon. Grill to desired doneness. I prefer to grill my duck until just under well done, about 12–15 minutes.
Enjoy!
About Michelle Whitney Bodenheimer

An experienced huntress, Michelle Whitney Bodenheimer has pursued big game, upland birds and waterfowl throughout North America and Africa. Although Michelle loves to hunt and shoot (both rifle and bow), her biggest passion in life is sharing her love for the outdoors with others. Michelle is the dedicated gear review columnist for Women's Outdoor News, in a column called "Her Gear." Michelle's writings and photography also have been published in a number of outdoor journals, including On Target, Lady Angler, The Gun Dog Journal, The Shooting Channel and African Hunting Gazette. Michelle has been a repeat contributing guest on Outdoor GPS,a live hunting and fishing television program broadcast on Comcast SportsNet NW. When Michelle is not writing, she is serving her time as an outdoor educator. She is an active volunteer for the Oregon Department of Fish and Wildlife (ODFW) Outdoor Skills Program. Her primary responsibilities with ODFW are serving as a shotgunning coach and dog handler/guide for ODFW's upland bird hunting clinics. Michelle also teaches regularly for Women in the Outdoors (WITO) and Becoming and Outdoors Woman (BOW) programs. She serves on the Pro Staff team for Cabela's, as well as for the NW Ladies Hunt Camp, an educational outreach program hosted in conjunction with the NRA's Women on Target Program and Extreme Desire TV, and is a member of the field staff for Próis Hunting and Field Apparel for Women. A current member of a number of national conservation organizations, Michelle is a life member of the Rocky Mountain Elk Foundations, as well as a life member of the National Rifle Association. She also served as a past director for the Southwest Washington chapter of Safari Club International. Take caution, however, if Michelle invites you along on a hunt. Having been stalked by a cougar and attacked by a cheetah, she tends to live life a bit on the wild side. View all posts by Michelle Whitney Bodenheimer →