12 Outdoorsy Gifts for Youngsters
To me, Christmas is all about Jesus and spending time with family and friends. I'm not an auntie or a tia, but I love buying presents for the children that have adopted me as one. This year I'll be lucky enough to share the time with two that call me their aunt, a 10-year-old boy and a 7-year-old girl. Since I strive to be a mentor, you can guess they'll be unwrapping some outdoorsy gifts Christmas morning.
Here are 12 gift ideas for the children in your life.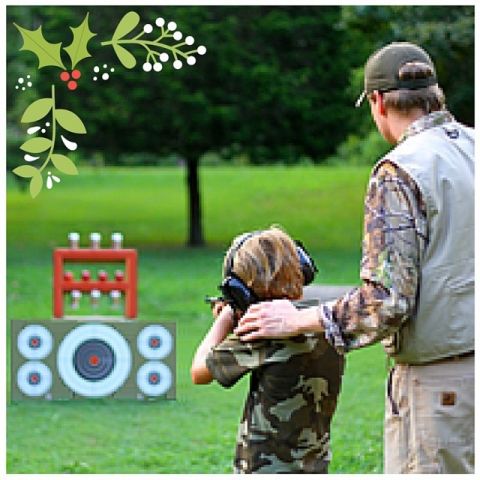 Right Now Range: I spied this portable setup last year at Media Day at SHOT Show. This fun system can turn any safe space into a shooting range to be used with airsoft guns, small-caliber rifles, handguns and BB guns. It's heavy duty, easy to assemble and reusable. The Right Now Range is available online for $29.99.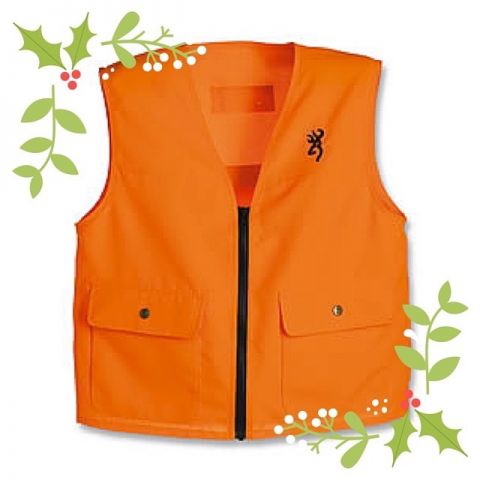 Browning Junior Upland Vest: It's fun to take youngsters on upland hunts. Whether they're actively hunting or tagging along, it's important to keep them safe. The Browning Junior Upland Vest is available in S, M, L and XL. MSRP: $33.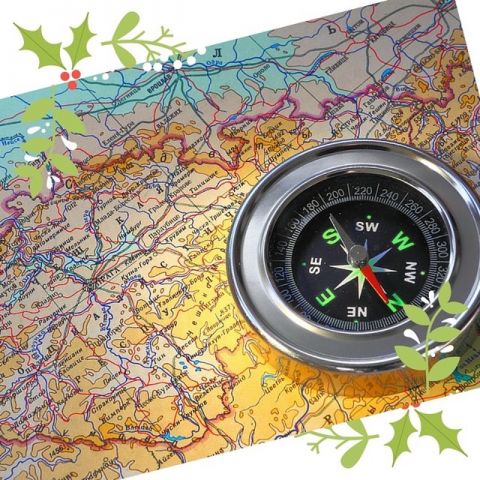 Compass: An important skill for all outdoorsmen to master is using a map and compass. This is called orienteering; it can be quite fun when applied to games of hide and seek. Compasses can be found at most sporting goods retailers.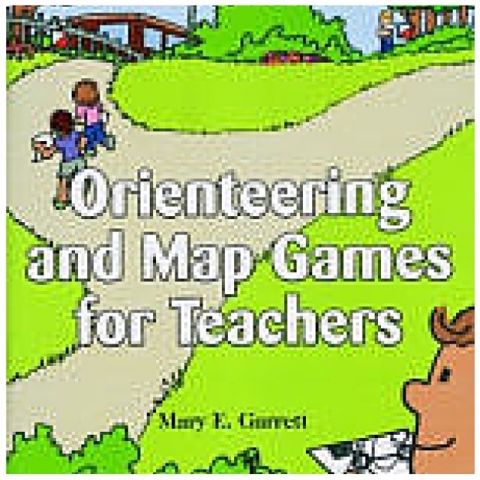 Orienteering: If you don't personally know orienteering, Nancy Kelly's Orienteering Made Simple is a fun book to start you off. You can learn the skills together! The paperback edition is $16.50 on Amazon.
Magnifying Glass: It's fun to explore the outdoors and examine bugs, tracks and anything else you come across. There are many magnifiers out there: Get one with an LED on it and they'll be exploring day and night!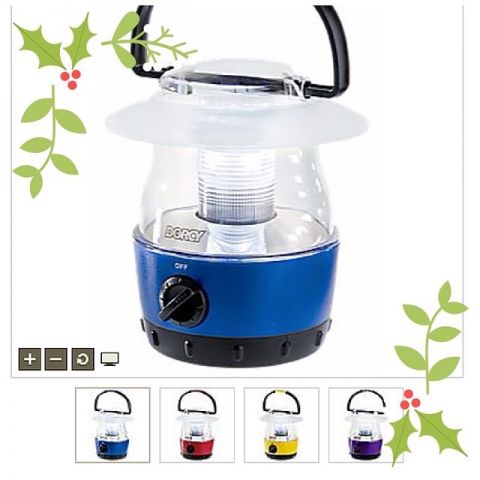 Mini Camp Lantern: I remember getting LG one of these way back when. She used to make tents in her room and read by the light of her lantern. We found several models, but chose one for both the boy and the girl at Bass Pro. The Dorcy Mini LED Lantern is available in blue, red, yellow or purple. MSRP: $9.99.
Fishing Pole: How many of you remember your first fishing pole? I remember fishing with a tiny Snoopy pole that caught dozens of trout, suckers and catfish. Before choosing a pole, assess the child's capabilities and get an age-appropriate kit.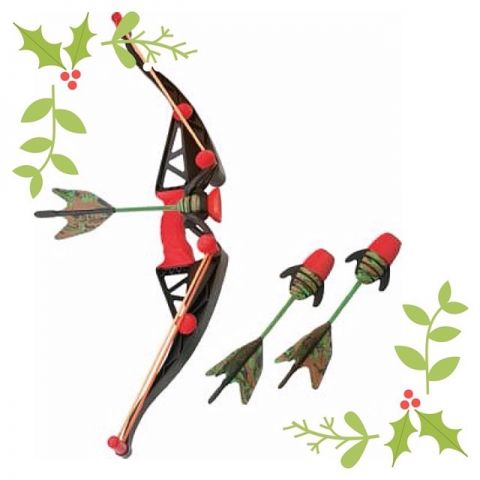 Bow: Archery is a fascination for children of all ages. A good starter for a youngster is something as simple and fun as the Air Hunter Z-Recurve bow and arrow set. MSRP: $29.99.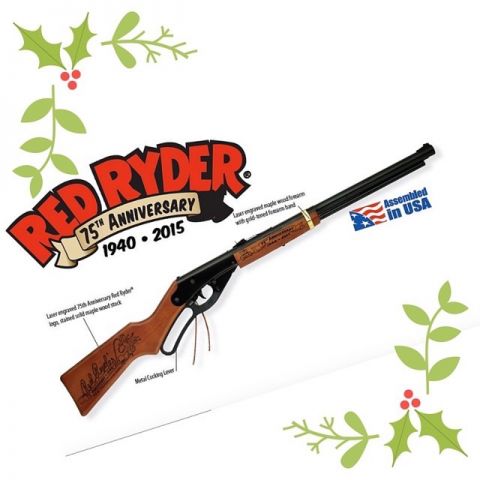 Rifle: Yeah, I know. We've all heard "You'll shoot your eye out" a million times, but the Daisy Red Ryder model BB Gun is a fabulous way to start youngsters off and teach them gun safety rules. MSRP: $49.99.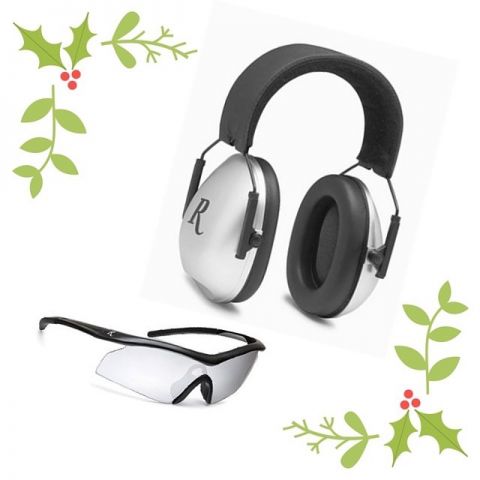 Muffs and Glasses: You will be teaching the children safety. That means you need to ensure they have eyes and ears. Protect them with the kid-size Remington True Jr & T-10 Combo Pack, Earmuffs & Safety Glasses. MSRP: $31.99 (but they're on sale at Amazon for $19.99).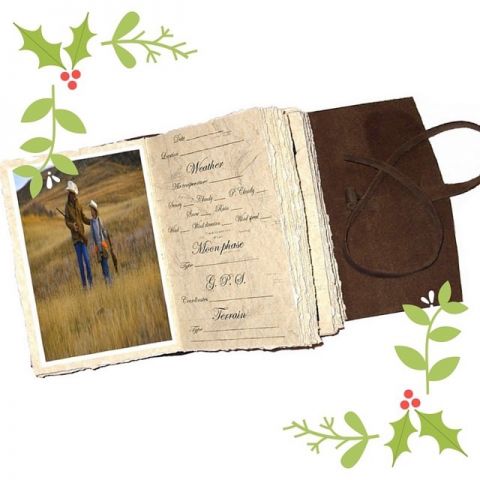 Journal: What a fun way for children to chart their adventures. Buy them journals and years from now they'll be reflecting on the fun hunts they've had. Hunter Hills Journals are available in various formats. The leather-bound Upland Journal retails for $50.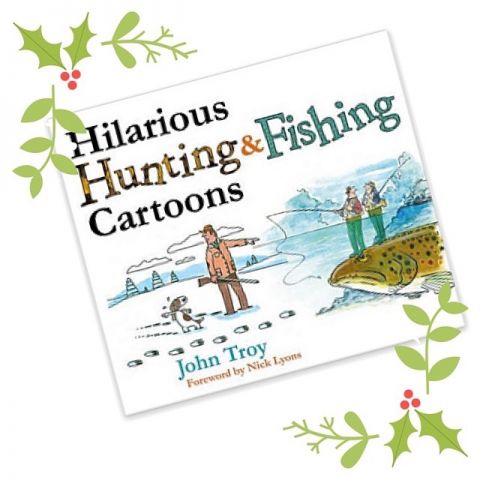 Funny Outdoorsy Books: John Troy's Hilarious Hunting & Fishing Cartoons includes cartoons he's shared in publications such as Field & Stream, Sports Afield and more. Let the humor attract the kids you're buying for to the outdoors! Hardcover. MSRP: $19.99.
About The WON

The Women's Outdoor News, aka The WON, features news, reviews and stories about women who are shooting, hunting, fishing and actively engaging in outdoor adventure. This publication is for women, by women. View all posts by The WON →