WSI Sports Seeks Pro Staffers in Hunting/Fishing Community
EAGAN, MINN, (December 7, 2015) – WSI Sportswear, offering quality performance gear and sportswear made in the U.S.A, is looking for a few good men and women to #spreadwarmcheer this winter season as Pro Staff members.
As a Pro Staff member, participants are eligible for exclusive discounts, event sponsorships, commission, and opportunity to help develop and test the gear during the 2015/2016-winter season. The apparel will mostly be from WSI's WikMax HEATR line – a proprietary fabric that generates heat when worn. HEATR absorbs and maintains heat better than wool or other fibers.
"WSI is a unique line of base layers and clothing that is perfect for active outdoorsmen and women. Plus we are 100 percent Made in the USA and we need help communicating that message – and what better way than to work with our outdoor community to help us #spreadwarmcheer this season," said WSI Sports founder and CEO Joel Wiens.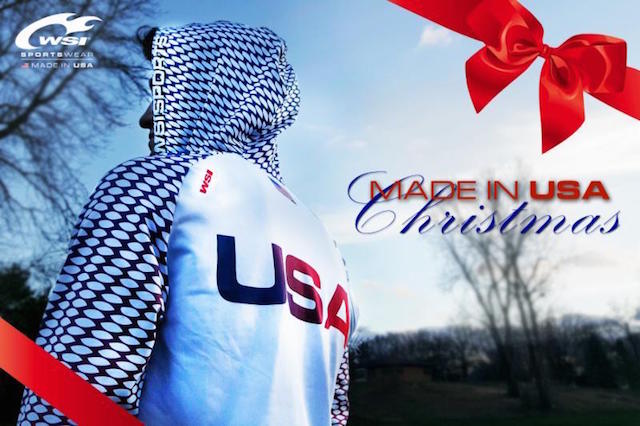 Interested participants should fill out the Pro Staff form found at http://wsisports.com/careers
Learn more at www.wsisports.com. Follow on Facebook (www.facebook.com/WSISports) and Twitter (@WSISports).
ABOUT WSI SPORTSWEAR
WSI Sportswear apparel is entirely Made in USA in St. Paul, Minnesota. WSI's manufacturing process is one item at a time – unlike the mass-produced clothing manufactured overseas. With thorough attention to detail and just-in-time manufacturing process, we can produce the highest quality sports apparel while controlling costs at the same time. An added benefit to our one-at-a-time process is the ability to customize our sports apparel. Whether you are an individual training for the next marathon or a professional franchise touring the country, we can create a separate line just for you. Learn more at http://wsisports.com
Contact:
Michelle Scheuermann, BulletProof Communications LLC; 651.964.0264; michelle@bulletproofcomm.com
About The WON

The Women's Outdoor News, aka The WON, features news, reviews and stories about women who are shooting, hunting, fishing and actively engaging in outdoor adventure. This publication is for women, by women. View all posts by The WON →