Support Our Team: Declare Shooting as 'Your Olympic Sport'
What an inspiring note from the director of media and public relations on behalf of the US Shooting Team, where he asks you to declare the shooting sports as "your Olympic sport." ~BB
With Rio in Sight, USA Shooting has launched a brand awareness campaign that it hopes will rally the entire shooting sports community now and in the future, asking members, fans and enthusiasts to declare shooting as their Olympic sport. We hope you'll join us in declaring Shooting as Your Olympic Sport, now and in the future.
Thankfully, our industry has a vast array of opportunity to compete and showcase skills valued by gun owners. Showcasing the gold standard of marksmanship will be the USA Shooting Team later this summer in their pursuit of Olympic and Paralympic medals. The USA Shooting Team carries on the proud tradition of medal-winning success and shooting skill unlike any other country in the world, exemplifying the greatest defense possible for protecting, preserving and promoting the shooting sports legacy of this country.
Beyond the headlines, the rhetoric and constitutional battles the common thread among all us gun enthusiasts is that we simply love to shoot. No matter your age, sex or ethnicity, our bond is the joy we extract by pulling a trigger whether for sport, competition, meat or simply for fun. Thus, why declaring shooting as your Olympic sport is the unifying message this year.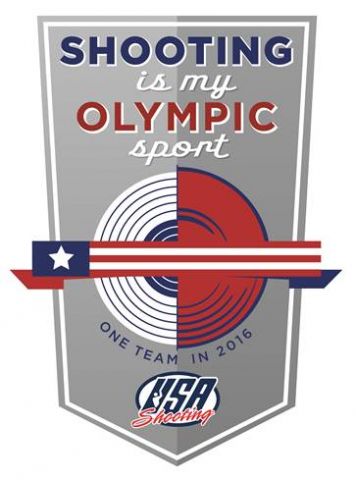 Representing a sport misunderstood, underappreciated and overlooked, USA Shooting athletes don the Red, White and Blue across this country and around the globe in pursuit of Olympic and Paralympic glory. This pursuit happens in the shadows of a society with a deep-seated professional sports loyalty and an Olympic enthusiasm with a far greater attraction to swimmers, runners and gymnasts.
USA Shooting Team athletes won't be included in the glitzy pre-Games promotions from sponsors nor the television networks, magazines and newspapers. In all likelihood you won't find them on the primetime telecasts during the Games, nor will they be the front-page story.
The bottom line is this: Our athletes are the story. Collectively they represent everything that we love about the shooting sports. Their story can't be told enough and as we cheer them on along their Road to Rio and beyond, we hope the shooting sports community will take the time to recognize what opportunity this next year provides to help change the narrative and to give the gun culture something to be proud of and stand behind: One Team in 2016. Go USA!
We hope you'll stop by BOOTH 2428 to declare SHOOTING as your Olympic Sport or pledge your allegiance to the USA Shooting Team through the social media mechanisms you have.
Happy SHOT SHOW!
Kevin Neuendorf
Director, Media & Public Relations
USA Shooting
About The WON

The Women's Outdoor News, aka The WON, features news, reviews and stories about women who are shooting, hunting, fishing and actively engaging in outdoor adventure. This publication is for women, by women. View all posts by The WON →