Join the DIVAs in the Pavilion at Elm Fork Shooting Park in Dallas for a
day of outdoor fun!
Spring Shooting & Outdoor Clinic
We are extending an invitation for youth to participate with the ladies this year.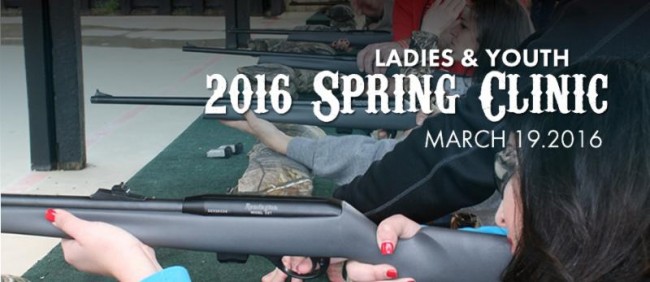 Choose 6 of 10 Classes Offered
Register now to save your spot.
It's first come, first served.
If you want to take the classes with someone in particular, it's highly recommended that you
register at the same time.
Your registration includes:
All Equipment
All Range Fees
All Ammo
All Instruction
Great Lunch
Great Shopping
Great Lunch Time Raffle
Door Prizes
Most Popular Classes Fill Up First
$75 – DIVA Member
$85 – Non-Member (Join or renew your membership when you register and get the $10 discount!)
$65 – Life Member
$65 – Youth
$10 – Guest Lunch for non-participants (includes guys)
Registration closes on March 18
You must register online
No Walk-Ups! No Refunds! Limited to 170 participants
Youth Guidelines

Girls and Boys are welcome
Ages 9 – 18
Parent/adult and youth must be scheduled together
Parent/adult must accompany youth at all times
If parent/adult is not participating, purchase your lunch online when registering your youth
Dress for the weather. Bring layers, rain gear, and good shoes. Wear good protective clothes. Hot brass can fly in all directions, down your shirt or onto your toes, and it hurts. High neck t-shirts and tennis shoes are great gear for shooting days! Bring your own eye and ear protection, if you have them. Please do not bring your own firearms. All equipment and ammo provided.
Sign up today – Bring your girlfriends, sisters, moms, daughters and sons! The most popular classes will fill up quickly! Looking forward to seeing you at the 2016 DIVA WOW Ladies & Youth Spring Clinic.


Barbara Parks, Spring Clinic Chair
972-896-9838
Host Hotel
MCM Elegante Hotel
located approx 2 miles from Elm Fork
2330 W Northwest Hwy, Dallas, TX 75220
(214) 351-4477
$89 Room Rate includes breakfast and 1 adult beverage ticket
Please call to ask for the DIVAWOW rate