Retro WON: The Little Gal on Why She Did Not Take A Shot on a Bull Elk
We are so proud of Little Gal for her recent essay at Rocky Mountain Elk Foundation's youth spotlight on why she did not take a shot on a bull elk recently. Little Gal, aka Lea Leggitt, exemplifies the finest qualities in the upcoming hunting generation.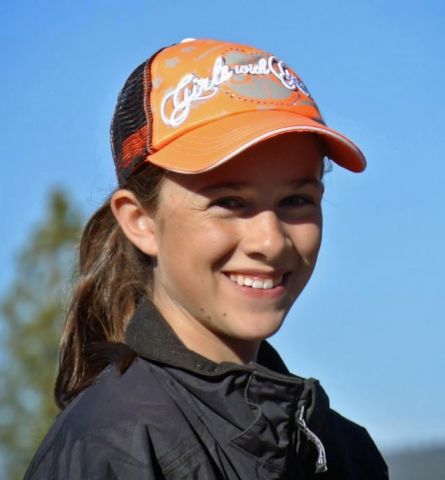 No words were coming out of my mouth. I was shocked that I was seeing this dream bull of mine right there in front of me – broadside. There was a rush of adrenaline in this situation. I did get out. I stood and looked at the big 6-by-6 bull, in awe.

The majestic bull made it to the other side of the road and I was still in shock that this was happening to me. There seemed to be a little voice in the back of my head telling me to shoot it. It was really my friend's voice behind me. My gun never made it to my shoulder before the bull disappeared into the trees.
This retro WON first appeared November 13, 2014,
About The WON

The Women's Outdoor News, aka The WON, features news, reviews and stories about women who are shooting, hunting, fishing and actively engaging in outdoor adventure. This publication is for women, by women. View all posts by The WON →