The Well Armed Woman Honored with GLOCK 30th Anniversary Commemorative Pistol
Scottsdale, Ariz. – Feb.1, 2016 – The Well Armed Woman has been selected to receive a uniquely hand engraved limited edition G17 Gen 4 pistol to celebrate GLOCK's 30 years in the United States.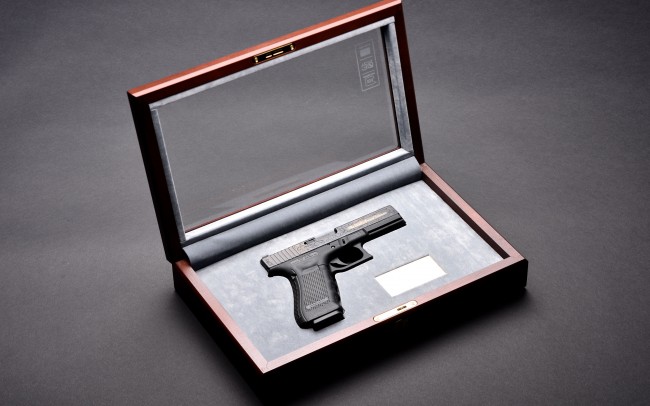 Each of the thirty pistols has been uniquely engraved by one of five Master Engravers who have been certified by the Firearms Engravers Guild of America (FEGA) to commemorate the relationships cultivated during the company's thirty-year history. The exclusive pistols will be presented throughout the year to exceptional individuals and organizations that have made significant contributions to the success of GLOCK. The engraved G17 Gen4 pistols carry a limited production serial number and come with a certificate of authenticity signed by Mr. Glock.
When I brought the GLOCK 17 to America in 1986, I could not have imagined or predicted the success GLOCK enjoys today," said the company founder, Gaston Glock. "Our pistols are the choice of millions for personal and home protection and target shooting.
To even think that we would be considered for this in just the few years we have existed is such a powerful testimony to the work and passion of women shooters across the country," said Carrie Lightfoot, founder of The Well Armed Woman. "GLOCK has been a valued sponsor and partner in our work to educate, empower and equip women shooters. Its commitment to safety and education along with a deep respect for the woman shooter makes GLOCK a natural fit for The Well Armed Woman," continued Lightfoot
The Well Armed Woman pistol was beautifully hand engraved and adorned with 24 Karat gold-leaf by Master Engraver Mark Hoechst. Hoechst is one of thirty-five engravers featured in the book American Engravers: The 21st Century and also was included in "American Engravers III: Masterpieces in Metal by America's Engraving Artisans."
About The Well Armed Woman
The Well Armed Woman, LLC is the largest, most comprehensive online resource and e-commerce site dedicated to products for the woman shooter. TWAW Shooting Chapters, Inc. is a 501 c 3 Non-profit organization, which exists to educate and empower women in a safe and non-threatening environment for their effective and responsible self-defense with firearms. There are currently 263 chapters in 49 states across the United States. Carrie Lightfoot is the founder and volunteer chairwoman of the board. Please visit www.thewellarmedwoman.com and www.twawshootingchapters.org
About The WON

The Women's Outdoor News, aka The WON, features news, reviews and stories about women who are shooting, hunting, fishing and actively engaging in outdoor adventure. This publication is for women, by women. View all posts by The WON →