Women Ice Angler Project Arrives at Cyrus Resort on Lake of the Woods
Lake of the Woods, Minn. February 10, 2016 — Arriving in a 2016 Chevrolet Silverado and Suburban, the Women Ice Angler Project has checked in to Cyrus Resort on Lake of the Woods. The high-profile, media-and-industry anglers will hit the ice in the morning for the first of three days. Ice conditions—usually measured in feet in this Minnesota-Canada border water—has good ice measurements between 12" to 20" and will set the stage for the Women Ice Angler Project #womenonice.
Cyrus Resort has exceeded our expectations upon arrival," said Barb Carey, Founder of WI Women Fish and organizer of the Women Ice Angler Project "Our huge cabin is perfect for sitting by the fireplace and planning our attack tomorrow. The experienced guides told us the bite is on, and some big fish are being caught; nice walleye in addition to the chance to get on massive pike.
The women anglers include: Clam Outdoors Ice Team Pros Barb Carey and Shelly Holland, outdoor writer Kristine (K.J.) Houtman, photographer Hannah Stonehouse Hudson, Clam power stick pros Bonnie Timm and Rikki Pardun, along with long-time fishing instructor Holly Hanson.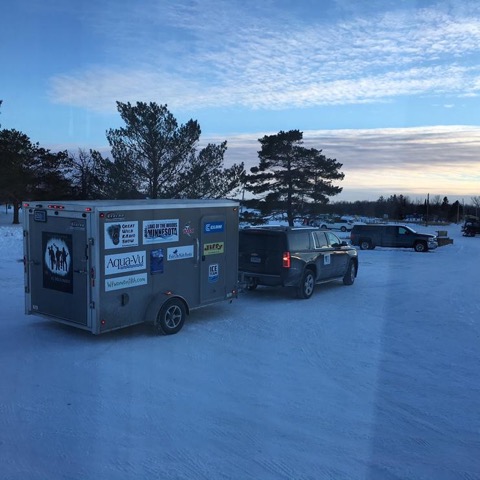 A high-pressure system has moved in. "That can sometimes be a challenge, so we'll adjust our game plan," Carey said. "We'll start off fishing on top of the reefs and move out later in the day. We're getting up and out for an early bite in the morning."
Outdoor First Media will film the event and post photos and stories about the adventure at IceFishingFIRST.com as well as theiceangler.com and facebook.com/womeniceanglerproject.
The biggest part is bringing women into the sport," OFM's Keith Worrall said. "We will be shooting photography of hook sets; fish being caught; and showcasing Cyrus Resort and Lake of the Woods Tourism. We want to encourage women to have more of a voice at Ice Fishing First, to share their videos, photos, tips and tricks." Built for the entire ice fishing community, IceFishingFIRST wants women to be more visible. "We want their photos and their stories this winter, too.
All women anglers are encouraged to post their ice fishing photos and share their stories with #womenonice.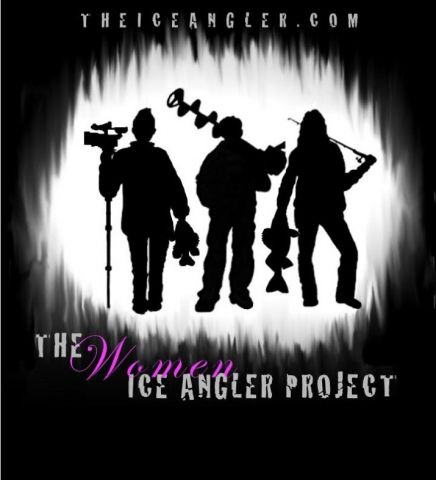 Carey has a message for one who has never considered pursuing ice fishing on her own. "We want her to know—Go For It," Carey continued. "Our sponsors are totally behind the message women can and do enjoy this great sport." The Women Ice Angler Project sponsors include: Clam Outdoors, Chevrolet, Vexilar, Jiffy, Aqua Vu, Outdoor First Media, The Great Wild Radio Show, Fish on Kids Books, Stonehouse Photography, WI Women Fish, Cyrus Resort, and Lake of the Woods Tourism Bureau.
About The WON

The Women's Outdoor News, aka The WON, features news, reviews and stories about women who are shooting, hunting, fishing and actively engaging in outdoor adventure. This publication is for women, by women. View all posts by The WON →