DIVAS & Dangerous Public Encounters Active Shooter Event Training
Dangerous Public Encounters – the violent occurrence that is better known as an "active shooter" event. An "active shooter" is a person (or a group of individuals) actively seeking random or specific targets/victims in a public setting with the intention to kill them.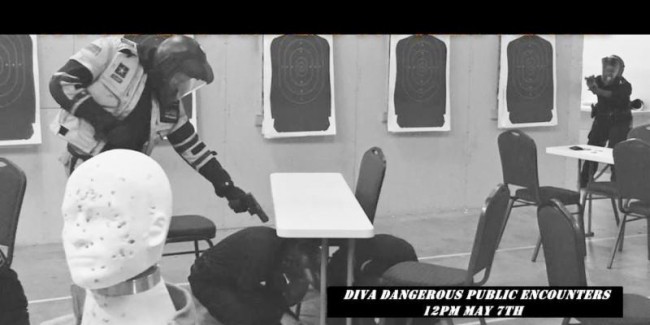 Saturday, May 7, 2016
12pm to 4:30pm
Patriot Protection
2552 Summit Avenue #404, Plano, TX 75074
$150 per person – DIVAS ONLY!
Class Limited to 15
Requires active participation by students
In this course, you will learn:
Recognizing the event for what it is
Assessing your surroundings
Quickly evaluating the options and how they correspond with your own capabilities
Making decisions and acting upon them at the right time
Awarness of many other factors that may be a part of the situation
Having a post-encounter strategy and plan will be some of the topics addressed in this class.
All the Info:
Includes all Firearms and Ammo (non-lethal ammo) Do not bring your own firearms.
Eye Protection Required
Limited to 15 Ladies
Novice to Experienced Level Shooters Welcome
Instruction by Tim Dodd, Heather Eckert and Sonny Puzikas
No Refunds
Online Registration Closes May 4
DIVA WOW has had many exciting classes, clinics and training at Patriot Protection over the past 2 years.
The indoor range is set up to offer real life scenarios and training that only can be achieved with the use of the non-lethal training ammunition. If you have never participated in class or clinic at Patriot Protection, go to their website for a better idea of the level of training available http://www.patriotprotection.net
For more information about the class contact
Amanda Dodd, Patriot Protection Owner and DIVA Member
This will be an exciting, action-packed 4.5 hour course. You don't want to miss it!
About The WON

The Women's Outdoor News, aka The WON, features news, reviews and stories about women who are shooting, hunting, fishing and actively engaging in outdoor adventure. This publication is for women, by women. View all posts by The WON →