Katie Pavlich: Why I Train at Gunsite Academy
The WON welcomes new columnist Katie Pavlich, editor at Townhall.com and frequent contributor to FOX News. Katie, as many of you know, is passionate about the Second Amendment. In this column, sponsored by Voquartsen Firearms, she will describe her life as it revolves around the use of firearms. In this first installment, she explains why she chooses to train at Gunsite Academy. Welcome, Katie, and we look forward to reading about this facet of your life. ~BB
I attended my first Gunsite Academy course in Paulden, Arizona, in April of 2013.
A family friend who knew I had a strong interest in self-defense and defending the Second Amendment had put me in touch with the owner of Gunsite, Buz Mills. Boy, am I glad I made that connection.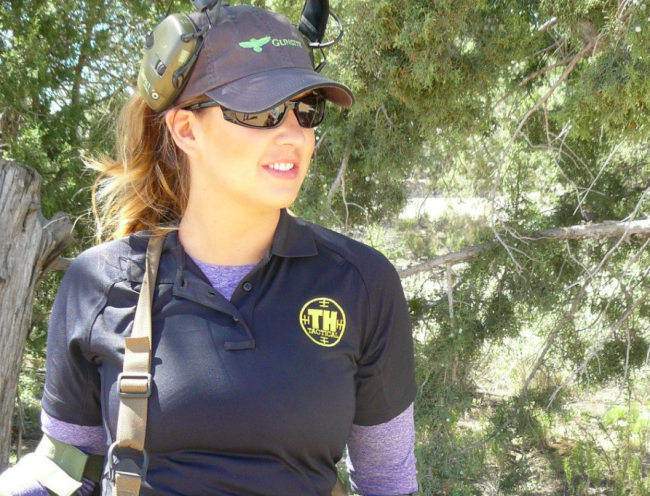 I got on the plane at Reagan National Airport with my bags and firearms packed. (I had spoken to Sonja Mills, Buz's wife, on the phone—she reminded me to also bring extra sunscreen and ChapStick.) After landing in Phoenix, I headed north for a visit with my parents and then west to Paulden.
Driving up the long, dusty road to the ranch, I knew I arrived when I saw the gate, topped with a black raven. The road reminded me of the one I grew up on in Arizona, and I felt like I was home. This was the place where Col. Jeff Cooper taught hundreds of students over the years, and where his legacy is being carried on by Mills, the current staff and instructors, and of course by Cooper's wife, Janelle, and their three daughters.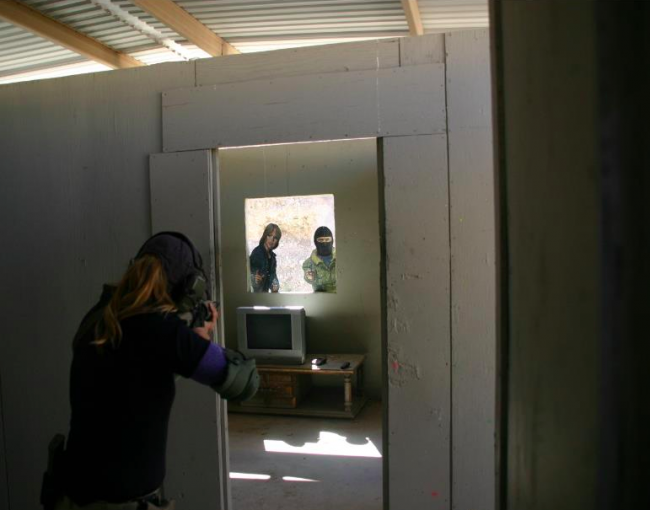 For my initiation I took a 3-day, one-on-one carbine course, followed by Gunsite's 7-day 250 Defensive Pistol Course, totaling of 10 days of range time. I was exhausted, dirty and sore—and it was worth every minute. By the end of my stay, I had learned new tactics, broke bad habits and fired nearly 4,000 rounds. I was a new woman.
I quickly discovered a Gunsite education isn't solely about learning how to shoot a gun: It's about how to save your life before you ever get into a firefight. It's the mental aspect of being prepared that saves you before your gun ever comes into the picture. In any life situation, a proper mindset is crucial to successful crisis management.
The degree of skill necessary to survive in a lethal encounter is a combination of mechanical and mental preparation," Col. Cooper said in famous lesson played for our class during the week. "The fact remains that the shooting part of staying alive is only a part.
"Mental preparation for combat—and it is combat, of course. Self-defense is combat. The only reason you are justified in reaching for your pistol is because someone is trying to kill you. We don't shoot people for fun, despite what you hear in the press," Col. Cooper continued.
When I travel for work, it's often to and from places where gun-control laws make it impossible for me to carry. Because of my training at Gunsite, I'm able to properly assess and avoid dangerous situations by evaluating my surroundings according to the color system Col. Cooper created: White, Yellow, Orange and Red.
"Proper mental conditioning allows competence, rather than only chance, to increase the probability of survival. Pre-planning or logical pre-thought of crisis-behavior actions, coupled with environmental awareness, has shown to be a great tactical advantage to winners of lethal confrontations," the Gunsite handbook states.
As Col. Cooper taught, your reaction to a situation should be rooted in preparedness, signified in the statement, "I knew this day would come and I'm prepared for it." Panic is not an option.
Since my first class, I've completed more than 100 hours of training at Gunsite and plan to do more when time allows. I finished my 350 Intermediate Defensive Pistol last fall. Hands down, Gunsite instructors are the best in the business; they'll teach you how to fight for your life. Furthermore, Buz and Sonja Mills and the Cooper gals are just darn good people.
Learn more about Katie Pavlich in an interview by Julie Golob: http://www.womensoutdoornews.com/2014/08/7-questions-katie-pavlich/