Tradition, Hunting, Shotguns and #GunVote | NSSF
Mia and Lea share education, experience, tradition and the importance of the #GunVote
Lea started hunting as a little gal. She used to tag along with me on my hunting trips. She was always really excited when I would bring something home for dinner. Lea started Hunter's Education when she was about 6 years old, because we live in Colorado. She was super excited to get her Hunter Safety card so she could finally enjoy turkey hunting as a hunter.
Later, one of Lea's friends invited her to go shotgunning. She started shooting competitively. After her first year of competitions, she decided she wanted to go further. She now competes with her local trap club and travels, shooting trap, skeet and Sporting Clays.
This year Lea started coming home from school and talking to me about politics. She will be able to vote this year. The presidential election is a priority because it may potentially affect everyone's right to bear arms, so our conversations have been thought provoking and interesting.
Not only are firearms used for sporting, but also in this video, we'll show that using these tools can feed your family. More important, electing a candidate who will uphold the Constitution so that we can shoot, hunt and defend ourselves is a top priority. Voting is important, and we hope that people will educate themselves about the #GunVote.
Shotguns, Hunting, Tradition and #GunVote
Learn more at:
www.nssf.org/gunvote/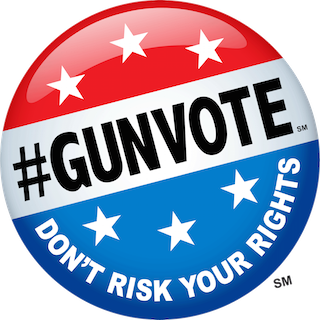 From the NSSF website:
The votes of target shooters, hunters and gun owners are making a difference in our elections. Voting in the 2016 election is a process that begins by making sure to register, then becoming educated about the candidates running for office and discussing choices with family and friends so that they understand the importance of voting to protect America's firearms freedoms. The final step, of course, is going to the polls and, when necessary, helping others to get to the polls, too.
About The WON

The Women's Outdoor News, aka The WON, features news, reviews and stories about women who are shooting, hunting, fishing and actively engaging in outdoor adventure. This publication is for women, by women. View all posts by The WON →