DC Project: 50 Gun Owning Women Head to Capitol Hill
DC Project Welcomes 50 Women to Capitol Hill to Highlight the Diversity of Gun Ownership
WASHINGTON, D.C. – The DC Project is a nonpartisan initiative that brings 50 women, one from each state, to Washington, DC, to meet with their legislators about issues addressing the Second Amendment. The volunteers who are participating have diverse professional experiences, ethnicity, and political beliefs, but share a common interest centered on the appreciation of America's gun culture.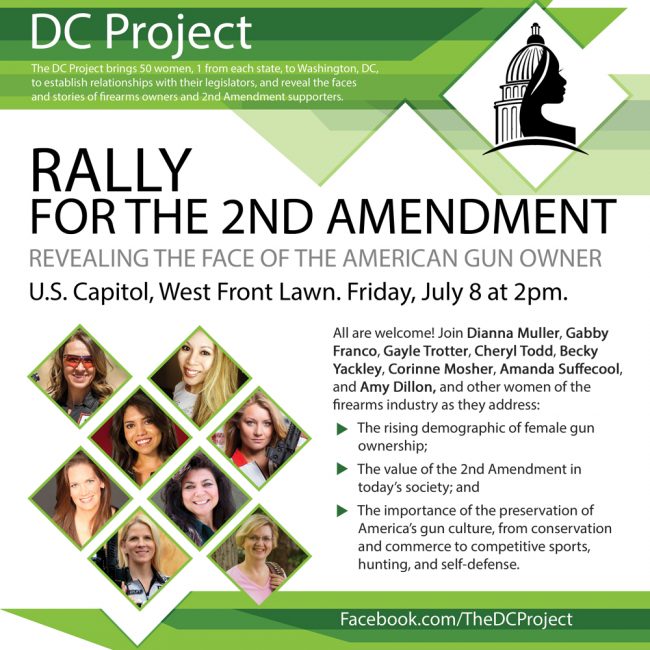 The DC Project was started by Dianna Muller to encourage female shooters to meet with legislators in order to give politicians a direct connection to the fastest growing demographic of gun owners. Females provide unique stories and perspectives on the attraction of the 2nd Amendment, including competition shooting sports, commerce, self-defense, hunting, and conservation.
The Second Amendment is part of the United States Constitution and does not belong to one party," said Muller. "Female gun owners are diverse, and have individualized stories and accounts of why this Amendment is so important to them. These stories need to be shared as they are representative of many within legislators' constituencies.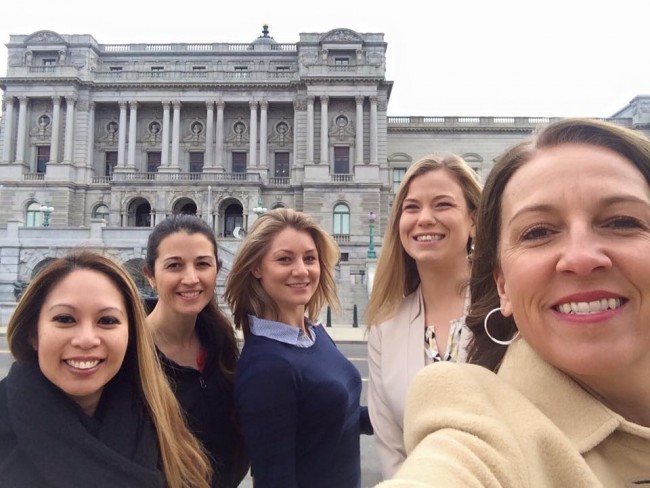 Muller reached out to A Girl & A Gun Women's Shooting League (AG & AG) to assist with the project. With a nationwide network of firearms instructors and female gun owners, AG & AG is a strong voice for the Second Amendment. Robyn Sandoval, Executive Director, is one of the participants meeting with lawmakers on Capitol Hill.
A Girl & A Gun is honored to be a part of this initiative to share women's unique stories with their legislators. As a person who previously was pro-regulation, I now devote my life to empowering women with the safe use and storage of firearms," said Sandoval. "I'm proud that AG & AG has welcomed thousands of women into our community and equipped them with the knowledge and tools to protect their families, as well as enjoy the shooting sports.
The DC Project activities begin on Thursday, July 7 and will conclude on Friday, July 8 on the West Front Lawn for a Rally at 2PM. For more information on the DC Project visit: http://dcproject.info
Will you be heading to Capitol Hill?
About The WON

The Women's Outdoor News, aka The WON, features news, reviews and stories about women who are shooting, hunting, fishing and actively engaging in outdoor adventure. This publication is for women, by women. View all posts by The WON →