Enkelejda Shehaj: An Olympic Dream Rejuvenated in America
Land of the Free. Home of the Brave. Like so many, it's the calling that so attracted Enkelejda Shehaj to America. But what you do with opportunity, that's up to you.
Sometimes your Olympic dream is a series of fortunate events; when skill and talent meet opportunity. Other times, you have to carve it out. That's exactly what Shehaj has done after recently winning the Olympic Team Trials in Women's Sport Pistol. The 47-year-old becomes just the third woman ever to go 20+ years between Olympic appearances.

Enkelejda Shehaj, comes to America
Born and raised in Albania, Shehaj came to America in 1999 as a 30-year-old looking for better opportunity for her daughter Maggie, who was five at the time. With her parent's support, she left behind a husband, a career and the continuance of her Olympic dreams and immigrated to Livonia, Michigan, despite a hatred for cold weather and a greater unknown about what was next.
For sure, she felt that she'd never again compete in pistol. It was the sport she was introduced to as a 17-year-old when she picked up the gun and fired off a group of shots that made the club coach take notice. After that, she was hooked.
She was a fast learner as she won the Albanian national championships after the first year of competing, made the junior team and earned a bronze medal during the Balkan Championships that year. She made the National Team in just her third year competing and traveled to her first World Cup in 1991. It was there in Zurich, Switzerland, as a 22-year-old competing in her first World Cup, where she would record a fourth-place finish in Sport Pistol with a score of 582. It remains her highest World Cup finish and score to date in any international competition.
Her fast rise led her to the 1992 Olympic Games, which was a special moment for her native country having not participated in the previous four Olympic Games and having just come out of communist control. She finished 14th in Barcelona.
In her first visit to the states at 1996 Olympic Games in Atlanta, she shot one point higher, only to finish one place lower. She also competed in Air Pistol, finishing 21st.
Coming to America, however, derailed her passion for the better part of nine years. Though she had earned the opportunity to compete for Albania during the 2000 Olympic Games in Sydney, Olympic officials there refused her the right to compete after finding out she had immigrated to America.
The disappointment of being passed over has been something not easily erased. It forever fueled a desire to return to competition. But a move to a new country and the burdens of life, helped keep her pistol pursuit at bay.
Being a single mom and having a daughter to raise, I had to make a living. Shooting was put on the back burner.
She married again, had another child, moved to Florida and started a family restaurant business. Thus, little time was left for shooting. Visits to the Taylor (Michigan) Pistol Club before her move to Naples, Florida, helped re-introduce her to the sport and it is there where she met fellow USA Shooting Team member Teresa Meyer Chambers.
Her Olympic dream got re-energized following a trip to the USA Shooting National Championships in 2008. Earning U.S. citizenship in August 2012, shortly after the London Olympic Games, brought forth the realization that she could compete fully again. Or as fully as anyone can considering she was balancing being a mother, a wife and owning her own restaurant. Not to mention the fact that an adequate range doesn't exist at the place she now calls home.
But as Shehaj states: "When you find something you love to do, you always find time. Whether it's late at night or early in the morning. But it's not easy.
Her and her husband, Tony Berkuti, run a restaurant they've named Olympia Dining & Sports Bar. They got it into it as a way to make ends meet. Their restaurant is both an ode to past Olympic experiences and the ones she had always hoped to make when her dream was cut short.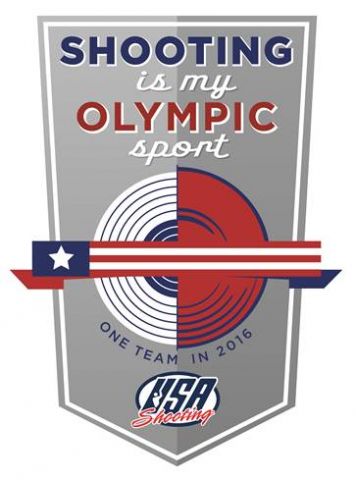 Training time and opportunity is less than ideal for an Olympian. With no range nearby, she shoots in a large garage of a family friend who has a 50-foot range in his home. The sport pistol event is shot from 82-feet away. She does most of her training at home using a lot of dry firing exercises. As evidenced by her latest Olympic accomplishment, she makes it work.
Earning a trip back to the Olympics to settle an old score and to finish the dream her way isn't about to make life any easier. But, Shehaj proudly admits that being able to compete for her adopted country will make all the sacrifices worthwhile.
I couldn't be happier to go to Rio and represent the United States," she states. "This is the country that gave me an opportunity and to give my kids better opportunity. That's what I came for. Now, to have the chance to represent this country is quite an honor.
About The WON

The Women's Outdoor News, aka The WON, features news, reviews and stories about women who are shooting, hunting, fishing and actively engaging in outdoor adventure. This publication is for women, by women. View all posts by The WON →