#Fishon with Marianne Huskey: A Favorite Summertime Salmon Recipe
My husband and I love this salmon recipe.
Last summer while my parents were visiting, I was preparing this recipe for dinner and my father was not excited about the dinner option.  He said he never liked salmon due to the fishy taste.
Reluctantly he agreed try my recipe for dinner. After his first bite he was shocked. He loved it.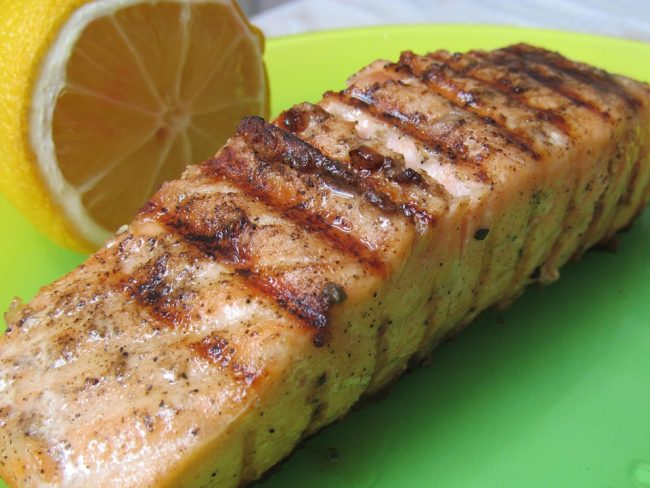 This recipe is great for anyone, even those who are worried about fish salmon tasting fishy.
¼ Cup of fresh lime juice
2 teaspoons of Dijon mustard
¼ teaspoon of ground ginger
¼ teaspoon of garlic powder
¼ teaspoon of cayenne pepper
1 Tablespoon of Olive oil
1/8 teaspoon of black pepper
Add all ingredients together, mix well and pour into a gallon size zip lock bag.
Add 4 salmon steaks to the marinade.
Refrigerate for 1 hour.
Cook directly on the grill.
Note: Do not use tin foil while cooking on the grill. Salmon steaks must be cooked directly on the grill rack.
Marianne has quite a collection of fishing tips at The WON in her series #FishOn. You can read them all here.
About The WON

The Women's Outdoor News, aka The WON, features news, reviews and stories about women who are shooting, hunting, fishing and actively engaging in outdoor adventure. This publication is for women, by women. View all posts by The WON →