U.S. Olympic Team for Shotgun Set to Compete in San Marino
Just days after earning her Olympic Team nomination, Corey Cogdell-Unrein gets things underway for the U.S. Olympic Team for Shotgun during their International Shooting Sport Federation (ISSF) World Cup stop in San Marino, June 2-10.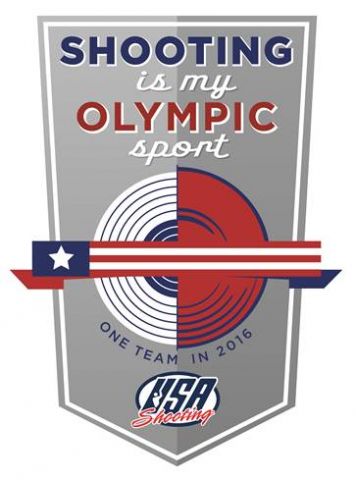 After making her third consecutive Olympic Team, the victory celebration for Cogdell-Unrein (Eagle River, Alaska) hadn't even really commenced before she had to be on a plane to get ready for her World Cup competition Thursday, eight days after making the Team again in Women's Trap. The 2008 Olympic bronze medalist is searching for her first World Cup Finals appearance in 2016 despite a couple close calls after finishing eighth in Nicosia, Cyprus, and 12th most recently during the Olympic test event World Cup in Rio.
Cogdell-Unrein will reunite with her six Olympic teammates from London as well as Olympic newcomer and current World Champion Morgan Craft (Muncy Valley, California) to celebrate their Olympic conquests as well as take on the world's best in a final Olympic tune-up for all but one of the seven Rio-bound Olympians.
The expectation, however, isn't totally a medal pursuit despite a team full of Olympic medalists, World Champions and world-ranked talent. National Team Coach Todd Graves is looking at it more like a team bonding trip where the Olympians can come together and unite as a team ahead of the summer's biggest mission and a medal run in Rio.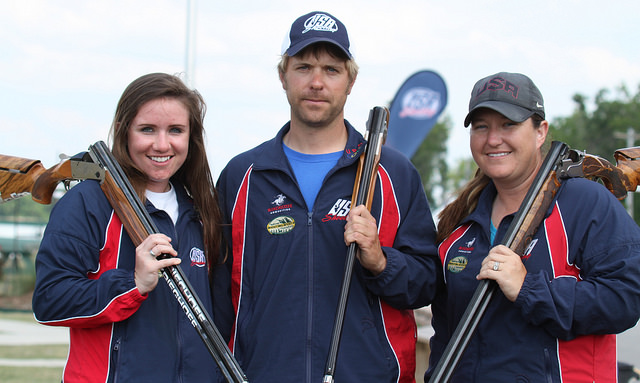 The U.S. Army Marksmanship Unit (USAMU) duo of Glenn Eller (Houston, Texas) and Josh Richmond (Hillsgrove, Pennsylvania) will compete in Double Trap on Monday. Eller, who earned Olympic selection in 2015 through the USA Shooting Points System, was the bronze medalist during his most recent World Cup visit to Rio, while finishing 13th in Nicosia. Richmond beat out fellow USAMU teammates Jeff Holguin (Yorba Linda, California) and Derek Haldeman (Sunbury, Ohio) to earn his second straight Olympic opportunity. The two-time World Champion finished ninth in Nicosia earlier this year and did not compete in Rio. He's the only Olympian in Shotgun set to compete in the final World Cup of the season, June 20-29, in Baku, Azerbaijan.
Craft will pair with Kim Rhode (El Monte, California) for competition in Women's Skeet coming up Thursday, June 9, with neither athlete finishing outside the top-10 in the two World Cups to date. Craft was on top of the podium in Nicosia while Rhode was a runner-up in Rio. Rhode is now the first American to qualify for Olympic teams on five different continents. A sixth consecutive Olympic medal in Rio and Rhode would stand alone in U.S. Olympic history as the only person ever to earn six consecutive Olympic medals. After earning a fifth medal in London, she already owns the mark for those competing in an individual sport but this would put her ahead of Dara Torres (swimming) and Teresa Edwards (basketball) for most consecutive Olympic medals earned by an American. A sixth medal would also tie her with luge great Armin Zöggeler of Italy for most consecutive individual Olympic medals by any Olympian.
Vincent Hancock (Eatonton, Georgia) and Frank Thompson (Alliance, Nebraska) are the U.S. representatives in Men's Skeet. Hancock will shoot for a third straight Olympic gold medal in Rio after earning his selection via the Olympic Points System in 2015. Thompson booked his Olympic return ticket during the Trials by withstanding a tough competition and defeating Hayden Stewart (USAMU/Columbia, Tennessee) and Phillip Jungman (Caldwell, Texas). Hancock has been close to the podium each time out in 2016, finishing fourth in Nicosia and fifth in Rio. Thompson is in search of the first World Cup medal of his career and finished ninth in Rio after missing Nicosia.
Results, news and updates will be available on the ISSF official website and through USA Shooting's social media channels. All the finals will be streamed live on the ISSF website and on its official Livestream channel.
ISSF World Cup San Marino Schedule
Thursday, June 2 – Women's Trap
Monday, June 6 – Double Trap
Thursday, June 9 – Men's Skeet / Women's Skeet + Final
Friday, June 10 – Men's Skeet + Final
About The WON

The Women's Outdoor News, aka The WON, features news, reviews and stories about women who are shooting, hunting, fishing and actively engaging in outdoor adventure. This publication is for women, by women. View all posts by The WON →