Women of Syren USA: Meet Annemarie Garrett
Five years ago on Father's Day, Annemarie Garrett gave her dad a gift that means a lot. She went with him to the sporting clays range and from that day, decided to educate and train to become a shotgun competitor. What father wouldn't be proud of that accomplishment by his daughter?
Read more about Annemarie and why she shoots a Syren, and where she wants to take this newfound shooting sport that she has integrated into her active lifestyle.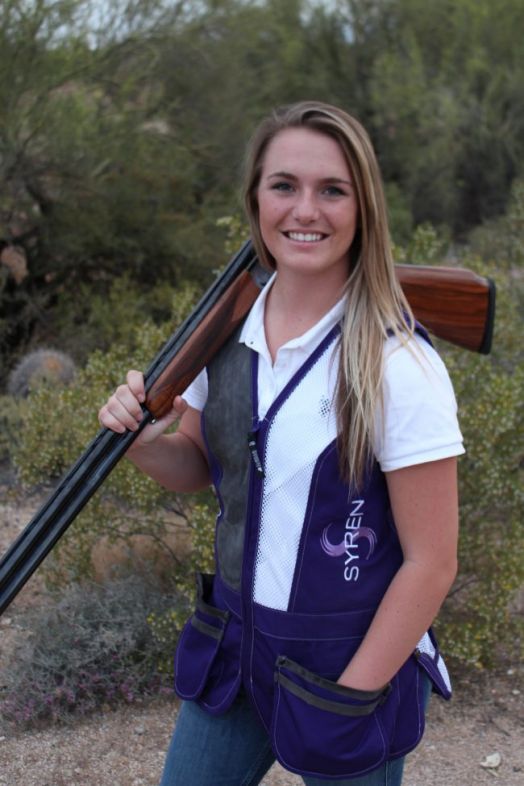 The WON: Please will you tell our readers what you want them to know about you?
Annemarie: I am currently in my last year of college at Arizona State University, where I am majoring in Supply Chain Management. I also work for KIND snacks doing field marketing and once I graduate, I hope to pursue a career with them in conjunction with sporting clays. I started shooting about 5 years ago when my dad and I went shooting for Father's Day. I had never shot sporting clays before, but I had such a great time during our outing that I decided to sign up for a shooting clinic hosted by Jim Porter. Since then, it has become my favorite activity and it's something I look forward to on a daily basis. Through my dad and my boyfriend's constant support I have climbed the ladder and qualified for the Professional Sporting Clay tour as well as accomplished becoming an All-American this year. I am also the California State Ladies champion as well as the World Super Sporting Ladies champ. When I am not shooting, I really like to surf and travel.
Annemarie shoots the Syren Tempio Sporting for her competition matches.
The WON: When women ask you why you shoot a Syren, what do you say?
Annemarie: I shoot a Syren because it is one of the most comfortable guns that I have ever picked up off the shelf. Since most guns are tailored toward men, there is a lot that has to be adjusted typically to make it fit the average women, but not with the Syren. It is great to see this company that genuinely cares about the women of clay shooting and I believe this gun has given me the competitive edge that I need to perform my best in this sport.
The WON: What type of feedback are you getting from women who are experiencing this line of shotguns?
Annemarie: Everyone has only had positive things to say about Syren. While I was at the South Central Regionals in Oklahoma, many lady volunteers noticed I had a Syren and came over to talk to me about it. Many of them had just recently been to a ladies clinic with these guns being used and had absolutely loved them. With these conversations I have had with ladies all over the country about this gun, I am realizing that Syren is creating more than just a great product for women. They are also creating a community of women shooters that have a passion for the brand, as well as for the clay target industry.
The WON: Why is it important that a woman have a shotgun that fits her?
Annemarie: A good gun fit is essential to anyone becoming competitive in the sport. With a gun that fits well, a lady shooter will experience much less recoil, improved accuracy and … all-around have a better time. It will never be any fun shooting a gun that has way too much recoil or feels awkward and long while shooting. A good-fitting gun will prevent these issues from happening. Syren has done the work to make this woman-specific line of shotguns fit the average woman's figure, which makes it great for ladies who want to shoot a stock gun.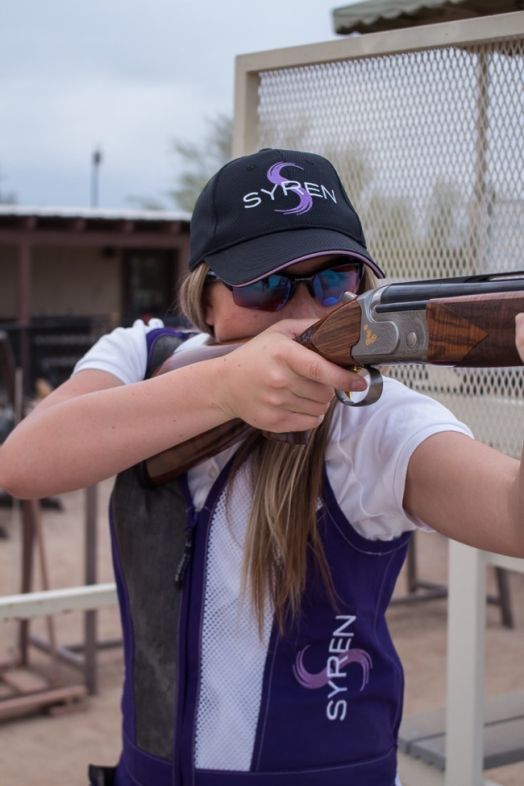 The WON: What's the best way for a woman to start competing in shotgun tournaments?
Annemarie: Before a woman starts competing in tournaments, she should definitely go to the range prior and shoot different stations to get the feel for it. She should also take some lessons prior just to feel comfortable, it's no fun getting to your first tournament and have no idea what to do. From there the only thing left is to just show up, bring a couple a girlfriends and just have fun, the rest will come with time!
To learn more about Syren's line of sporting and field shotguns, visit the website: https://syrenusa.com
Learn more about the "Women of Syren": http://www.womensoutdoornews.com/?s=women+syren
About The WON

The Women's Outdoor News, aka The WON, features news, reviews and stories about women who are shooting, hunting, fishing and actively engaging in outdoor adventure. This publication is for women, by women. View all posts by The WON →