Join Kristy Titus at Cabela's for Bowhunting Classic Weekend
Bend, Oregon (July 21, 2016) – Kristy Titus, Cabela's Ambassador, NRA Certified Instructor and Rocky Mountain Elk Foundation, Team Elk featured member is offering meet & greets and scavenger hunts during the Bowhunting Classic weekend at Cabela's in Tualatin, Ore. July 23 from 10 – 4 p.m. Additionally, Titus is offering a seminar, "Elk Calling Strategies for Success" at 12 p.m., where attendees will learn her champion calling tips and tactics.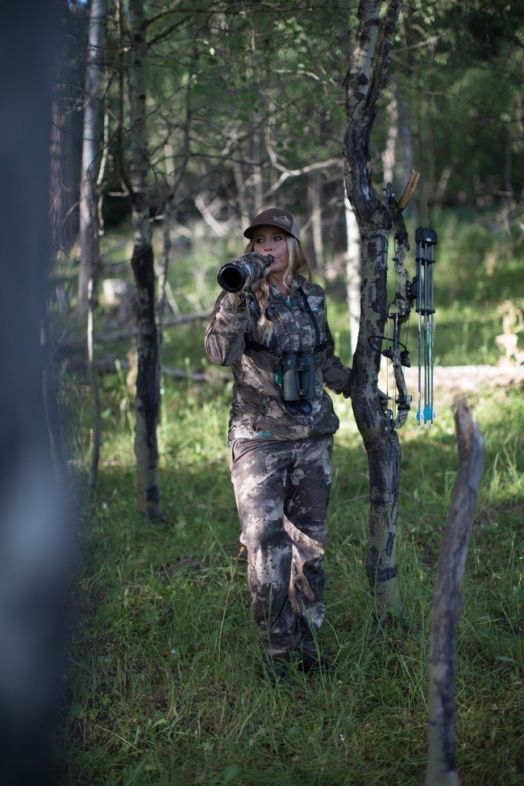 During Bowhunting Classic, visitors can partake in free educational seminars and demonstrations from the experts, plus take advantage of special offers and a unique scavenger hunt.
The Bowhunting Classic is a true tradition in the outdoors and I enjoy attending these at Cabela's stores each year," said Titus. "I'll share great tips during my 'elk calling strategies' seminar for those interested in learning more for their adventures this fall and will stick around to answer all questions.
Cabela's
7555 SW Nyberg Street
Tualatin, Ore.
Titus Appearance July 23 from 12 to 4 p.m.
Learn more about Kristy Titus at http://kristytitus.com, https://www.facebook.com/KristyTitus and https://instagram.com/kristytitus/
About Kristy Titus: With a shared passion and love of the outdoors, Titus is honored to serve as an ambassador for Cabela's, The Rocky Mountain Elk Foundation, RMEF's Team Elk television Show, Host of NRA I Am Forever, Swarovski Optik, Buck Knives, Montana Silversmiths, and Wilderness Athlete. Titus was raised leading a pack string of mules into the backcountry of Oregon, experiencing the thrill of public land, do-it-yourself hunting. Titus is an NRA Basic Pistol and Refuse To Be A Victim Certified Instructor. She shares her passion for fitness and nutrition as editor for Western Hunter and Elk Hunter magazines. Learn more at http://kristytitus.com, https://www.facebook.com/KristyTitus and https://instagram.com/kristytitus/
MEDIA CONTACTS:
Michelle Scheuermann, BulletProof Communications LLC, 651.964.0264; michelle@bulletproofcomm.com
Let us know if you attend the Bowhunting Classic Weekend.
About The WON

The Women's Outdoor News, aka The WON, features news, reviews and stories about women who are shooting, hunting, fishing and actively engaging in outdoor adventure. This publication is for women, by women. View all posts by The WON →