Nevada Foodies: Our Favorite Smoked Trout Recipe
We love to eat fish at my house and I'm always looking for new ways to prepare it. Happily, I stumbled upon our featured blogger, Kristy Crabtree's smoked trout recipe and thought I should share it with everyone at The WON. ~MC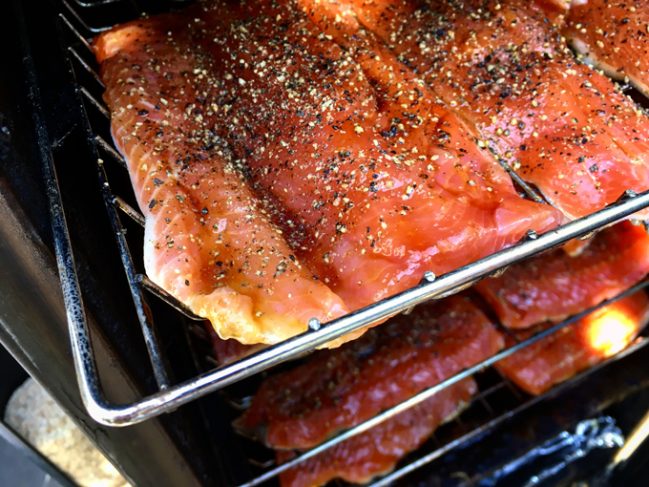 I thought I would share one of my favorite summertime smoked trout recipes…again. I always seem to have a bounty of rainbows in the fridge when summer starts. And sure enough, we had plenty from last weekends fishing trip. Thanks to all of our friends who put me in charge of taking a day off to ensure I could smoke all of this amazing fish! Hope everyone has a wonderful and safe Holiday Weekend! ~Kristy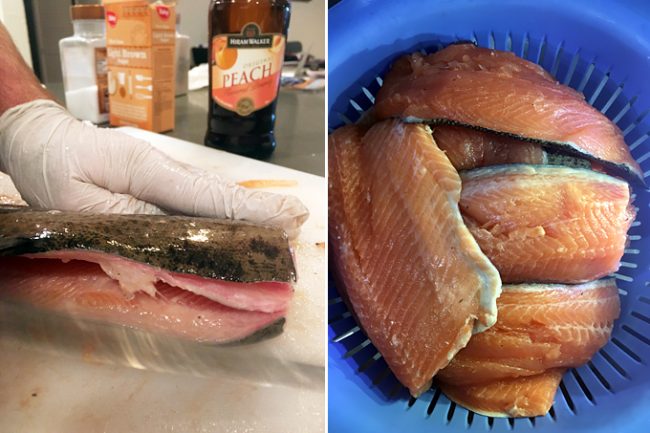 Kristy Crabtree's Smoked Trout Recipe
10 Trout: 1.5lbs – 2.5lbs
Note: If you have less trout simply cut the recipe in half.
The Brine:
Add all ingredients to a pitcher and stir until salt and sugar have dissolved.
8 cups water
2/3 cup kosher salt
2 cups brown sugar
1 cup peach brandy
Basting Ingredients:
Vermont Maple Syrup
Cracked black pepper
Mr. Yoshidas Original Gourmet Sweet and Savory Marinade
Directions:
Fillet trout and cut each filet in half. Brine skin side up in a tinfoil pan or glass dish. Cover with plastic wrap and place in the refrigerator for 10-12 hours.
Wash fish under cold water, pat dry and place skin side down on wire rack in a cool place. Let sit for 2 hours.
Continue with the directions for Kristy Crabtree's recipe and visit her blog, "Nevada Foodie."
About The WON

The Women's Outdoor News, aka The WON, features news, reviews and stories about women who are shooting, hunting, fishing and actively engaging in outdoor adventure. This publication is for women, by women. View all posts by The WON →