Parkland Girl Wins State Championship in Sporting Clays
After her Parkland High School girls lacrosse team bowed out of the PIAA playoffs in the first round, Tylee Totenbier immediately set her sights on another state championship, literally.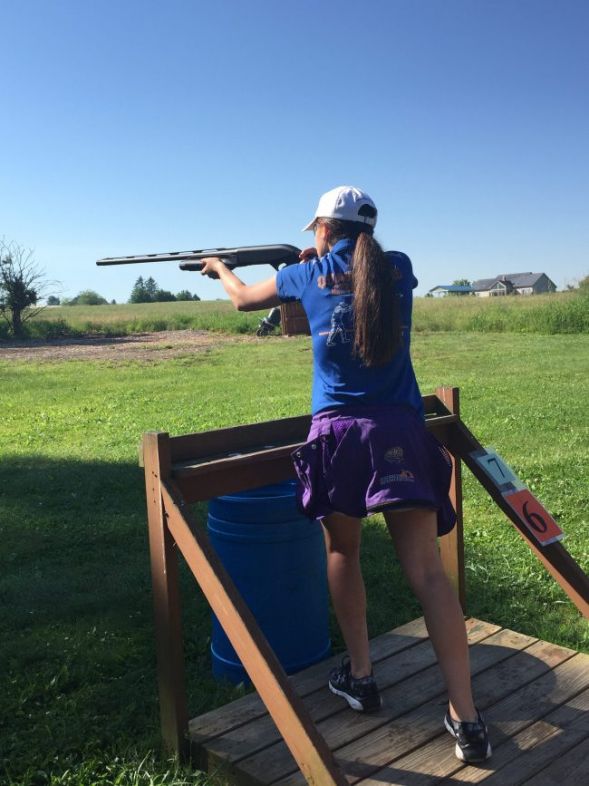 The 16-year-old Totenbier, now a rising junior began practicing more often and with more fervor on her next focus: sporting clays.
Tylee, the daughter of Joe and Melanie Totenbier of South Whitehall Township, is a regular shooter at Lehigh Valley Sporting Clays in Coplay and shoots for their Quarry Crushers competition team.
I like it when people say I shoot pretty well for a girl," Tylee said. "It shouldn't be because I'm a girl. I like to shoot, and it's fun impressing people.
Shooting in the state championships of the Scholastic Clay Target Program (SCTP) of the Scholastic Shooting Sports Foundation (SSSF), Tylee brought home the gold medal in the women's varsity division of sporting clays, one of three disciplines within competitive shotgunning.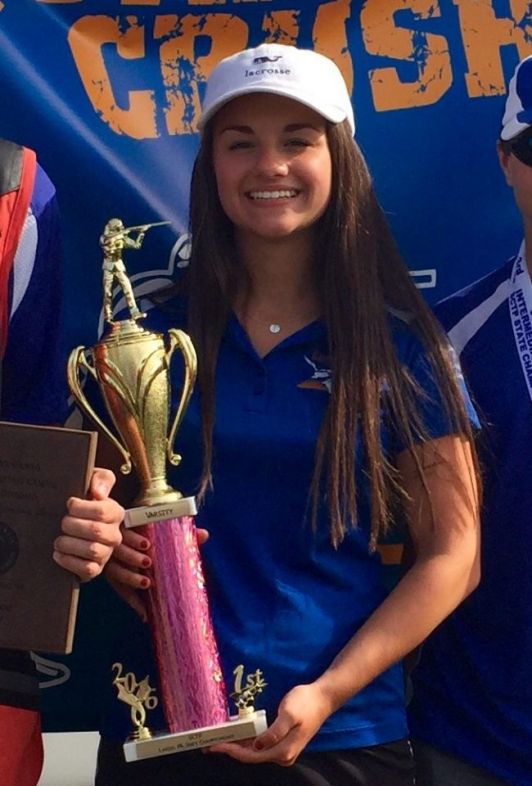 She broke 64 out of 100 clay birds using her Benelli M2 Compact in the competition held June 18-19 in Somerset, Pa., earning her a spot in the national championships at the Cardinal Shooting Center in Marengo, Ohio in mid-July. Last year, she finished second in the state in the junior division.
I really wanted to win this year," Tylee said. "I was not accepting second place this year and I wanted it more.
Tylee usually shoots in the 90s at her home Lehigh Valley Sporting Clays course, but the state championship course in Somerset proved much more difficult.
There were some hard birds," she said. "I talked to a lot of people and they all said they were far away and fast. It's hard to read birds like that, but you do what you have to do and do your best.
Totenbier said the person who took second in her division shot a 55, and the top collegiate female shot 74.
"The scores seem low, but it was a very tough course," Tylee added. The win gave her a berth in her first-ever national championship competition. About 3,000 shooters are registered for nationals.
I'm going from 200 kids shooting at the state championship to 3,000 at nationals," Tylee said. "I'm just curious to see what happens out there. I've only ever seen Pennsylvania shooters. I've never seen a kid from Texas shoot.
Tylee would love to attend Drexel University as a pre-med major, but said collegiate coaches will be attending nationals, and potential scholarship money could lure her to a different college.
Tylee has yet to meet Morgan Craft, a DeSales University post-grad student from Sullivan County who is shooting Skeet at the 2016 Olympic Games, but is supposed to shoot with her after Craft gets back from Rio.
In the meantime, Tylee will be preparing for her junior year, where she serves as a student-trainer for the Parkland football team, student-manager for the Parkland basketball team, plays lacrosse for Parkland, and manages to shoot her shotgun in a variety of area leagues throughout the year.
We can't wait to see what's next for this Parkland High School young lady.
About The WON

The Women's Outdoor News, aka The WON, features news, reviews and stories about women who are shooting, hunting, fishing and actively engaging in outdoor adventure. This publication is for women, by women. View all posts by The WON →