Claire Sadler is 'Gracing the Field': Progressing and Improving
People take to fieldsports for a variety of reasons. I was introduced to shooting by my dad, who had been introduced to fieldsports generally by my grandad, and so on. It can be something that is done for fun as a hobby, something that can be taken more seriously by competing in your sport or turning into a career in someway or maybe it is ingrained into your way of life. For me, it is a mixture of the three. I do think that it can depend on how and why you were introduced to your chosen sport. I have grown up in a fieldsports countryside environment and my dad still regales stories of his pursuits with my grandad, including passing on lessons he was taught either from my great-grandad or experience. It is this sense of progression and heritage that resonates with me but struck me in particular at a Holts Auctioneers evening in London recently.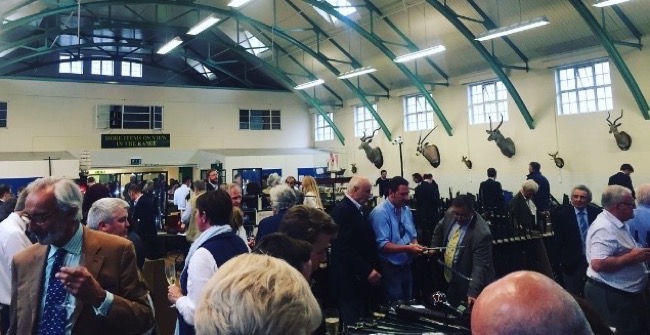 Not only was this evening a great opportunity to catch up with friends, but it was a treasure trove of different guns, collectors items, memorabilia and paraphernalia ranging from the historic to the modern day. One lot which drew particular excitement was the Browning C3 Trap gun that Bob Braithwaite used to win a gold medal at the 1968 Olympics. This is a shotgun steeped in history and Bob himself was legendary in his achievements. Bob was regarded as a great game shot before he began shooting trap. In terms of training for the Olympics, as Bob was a veterinary Surgeon, he could only practice his discipline when work permitted. Itts understood that he had a trap installed on his land and with the help of the local priest, who would man the trap, he would shoot in the region of twice a week. Quite remarkable really that this set him up to score 198/200 at the Olympic games and securing him a gold medal! Bob's legend is evidence that – sprinkled with some obvious natural talent – that investing in your sport in order to progress and improve is imperative, but it also depends on how you train and what you want to achieve.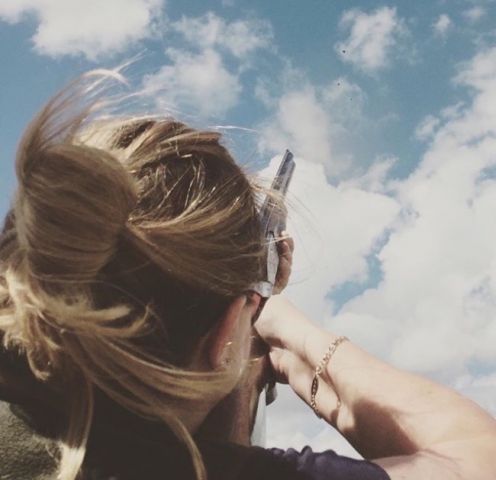 Not everyone wants to shoot competitively, just like not everyone wants to shoot game. But the evening at Holts got me thinking about progression and improvement. What did I want to achieve over the next year? My particular passion is shooting and I enjoy it for the three reasons I listed above – it is something I take time to enjoy, I have dabbled (and am in no way excelling!) in something more serious and competitive but it is also a way of life having been brought up on the edge of the Peak District. I think the important part is getting the balance right between enjoyment and development.
Continue reading, "Progressing and Improving," here and follow Claire Sadler's blog, "Gracing the Field."
About Women's Outdoor News

The Women's Outdoor News, aka The WON, features news, reviews and stories about women who are shooting, hunting, fishing and actively engaging in outdoor adventure. With a band of columnists and reviewers, photographers and female reporters, The WON engages its readers through a blog format and we invite you to talk to us. Thank you for reading! View all posts by Women's Outdoor News →