The DC Project: They're Home, Now, the Next Steps
The DC Project has ignited a fire in women all across the United States. Since returning home from their historic trip to our nation's capital, the 50 women from 50 states have begun connecting with their legislators and fellow citizens with a renewed passion to defend and protect the Second Amendment.
The DC Project is a nonpartisan and truly grassroots initiative that in July 2016 brought 50 women—one from each state—to Washington, D.C., to establish relationships with their legislators and reveal the faces and stories of female firearms owners and Second Amendment supporters. A rally on the west lawn of the Capitol building capped off the week, celebrating the experiences these ladies had on Capitol Hill and the new friendships they formed. Together they are a spark for other women to continue the conversations at home.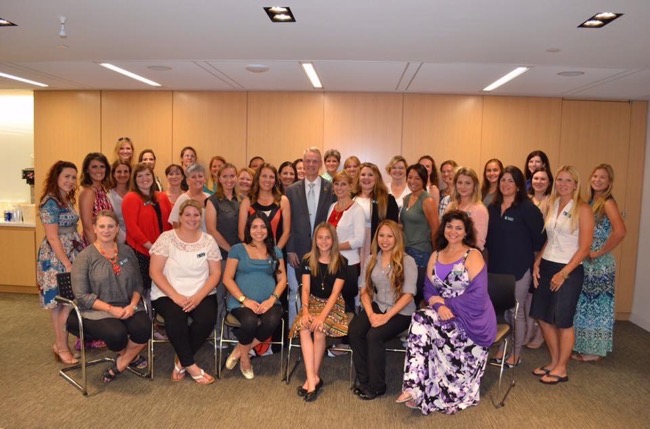 A few of the ladies who traveled to Washington, D.C., have provided these updates:
Dianna Muller, founder of the DC Project (OK): While I was in D.C. I took 10 women from 2 legislators' offices to the local shooting range. This experience forged new friendships among us all. Many of these women had never before fired a firearm, and we provided a safe and fun experience that they'll remember for a lifetime. I have also gotten an invitation to hunt with one of my senators; we should be planning that in the next few weeks.
Jeanelle Westrom, owner of Davenport Guns (IA): I've offered my expertise to all of my senators and representatives: If a law is being considered, they can consult me on how it would affect those of us who have to administer it. More than one office was very receptive to my offering this service to them; it was a better approach than just me asking for something from them.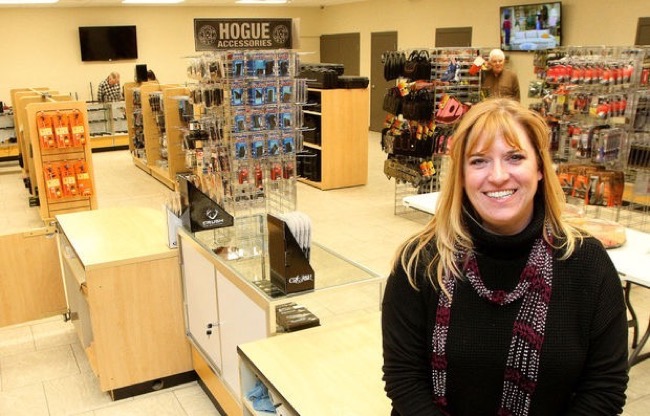 Katy Brown, owner of Tier 1 Gun Store (WA): One of my meetings in D.C. put me in contact with a legislative staffer who accepted my invitation to come shooting. The Spokane police academy was kind enough to let us use their very nice range, and we were able to talk about firearms education and correct a lot of misused verbiage regarding firearms. The staffer also put me in contact with head of the Judicial Committee to see what I can do about getting firearms safety courses back into schools.
Adrianna Eschete, firearms trainer (LA): Many of my representatives offered to send local staff members to my monthly meetings of The Well Armed Woman to show their support. My congressman's legislative adviser had recently returned from his honeymoon in Brazil, having visited the same city in which my mother was born and raised. We connected immediately, and have remained in contact since the trip. Small world!
Kim Condon, skin-care studio owner (MS): My senator and his wife are planning to tour our shooting range, Boondocks Firearms Training Academy. I'm a regular guest on a local radio show once a month, where I share the news of the DC Project and information on where to seek firearms training. I plan to keep in touch with the legislators and their staff periodically, so they will know my name and have a contact for information pertaining to firearms, women with firearms, etc.
And then there's me, Cheryl Todd, host of Gun Freedom Radio (AZ): I have been invited by the NRA Women's Leadership Summit to moderate a panel discussion on the topic of the DC Project. The 2016 NRA Women's Leadership Forum Summit will take place from September 9–11 at the Ritz-Carlton Tyson's Corner in McLean, VA. My panelists will include DC Project founder Dianna Muller, Megan Boland and Julianna Crowder. I am honored and excited by this invitation; it's amazing opportunity to share our wonderful experiences in our nation's capital, speaking to our legislators and representatives with other women who value and support our Second Amendment.
The DC Project is an example of what one person can do—and when one person becomes 50 people, doors and minds get opened. This is just the beginning: The DCP ladies are in the process of planning their next trip to our nation's capital, which may be as early as February 2017. Be sure to follow all of the ongoing photos and videos with #DCProject, and find out more at agirlandagun.org.
Read more of our articles about The DC Project here.
About Cheryl Todd

Cheryl Todd is the executive producer and co-host of "Gun Freedom Radio," owner of AZFirearms Auctions, Pot Of Gold Auctions and founder of the grassroots movement Polka Dots Are My Camo. Cheryl is the Arizona state director for The DC Project and travels the country speaking as a champion for our Second Amendment rights. She is a driving force in preserving the legacy of freedom for generations to come. View all posts by Cheryl Todd →