Featured Blog: Elizabeth Hanson on Getting In Shape For Hunting Season
This week's featured blogger, Elizabeth Hanson, shares her tips on getting in shape for hunting season.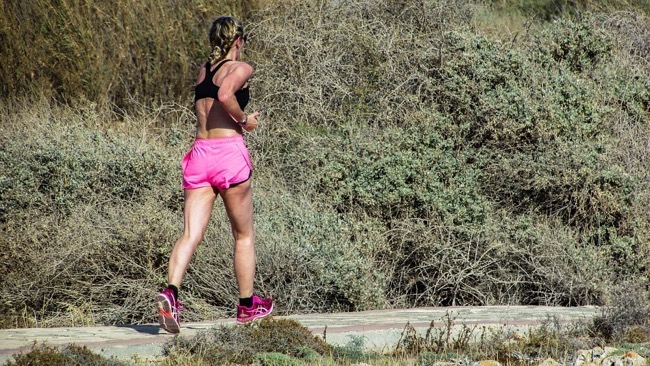 So you are planning your next hunting trip. Perhaps it's a guided tour in Colorado hunting elk or bear or a safari trip in Africa. It might be your usual whitetail hunting trip with all your buddies. Whichever one it is, your daily desk job with little to no movement is not going to get you ready for the physical demands that hunting requires.
You want to avoid being that headline you sometimes read. "Middle-aged man dies in the woods while camping and hunting from a heart attack. Too far from home to get necessary medical attention."
That situation is preventable by getting in shape now before hunting season starts.
Most people do not consider hunting physically rigorous, as quite frankly a lot of hunting is sitting still. It does, however, require a lot of functional fitness. Here are just a few examples:

Hunting Requires Carrying A Lot Of Gear
There's a lot of hunting equipment now and it weights a lot. And if it is cold, you'll be wearing extra clothing that is not always that easy to move around in. Most likely you will pack the following: a gun, scope, rangefinder, binoculars, ammo, knife, and cell phone. If you are not hunting where you keep a permanent blind or stand you might be toting a portable tent or stand to hunt from as well.
I hunt with black powder so I also carry my powder horn, ball starter, caps and balls.
Hunting Often Includes A Significant Amount Of Hiking
You are not going to just step out of your truck and jump right into your tree stand. You are going to have to walk and carry all your gear. The incline of the terrain might be different from what you are used to and there might even be a change in altitude which will make breathing more difficult. You will fair better if you are in good cardiovascular condition. These are great reasons to start a walking and strength training routine now.
Continue reading Elizabeth's Getting Into Shape For Hunting Season here, and visit her blog, "Bullseye Hunting and Shooting."
About The WON

The Women's Outdoor News, aka The WON, features news, reviews and stories about women who are shooting, hunting, fishing and actively engaging in outdoor adventure. This publication is for women, by women. View all posts by The WON →