Stevens Offers Muddy Girl Camo Pump-Action 20-Gauge in Compact and Youth Models
SUFFIELD, Conn. – August 5, 2016 – Stevens has expanded its popular 320 pump shotgun line with two new 20-gauge models designed specifically with women and youth in mind. The 320 series has a reputation for solid, affordable performance for everything from wing-shooting to home defense. Shipments of this new product are being delivered to dealers now.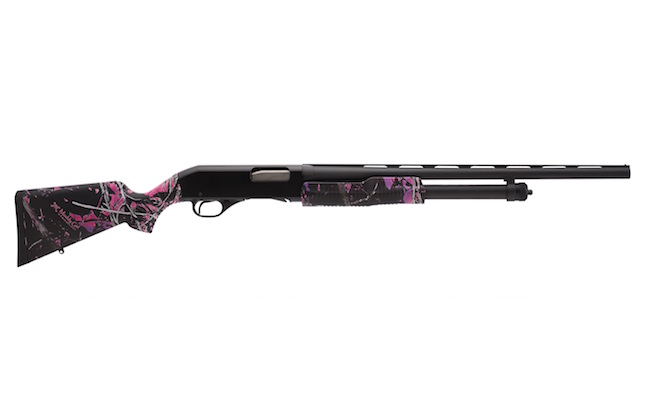 These new shotguns boast the same great features as Stevens' other 20-gauge 320 field-grade models, including dual slide bars, a rotary bolt, rugged synthetic stock, vent rib and a five-round capacity. Both models include interchangeable chokes and come in compact and standard length of pull models, finished in Muddy Girl camo.
For more product information and images visit the Online Press Kit:
http://media.vistaoutdoor.com/presskit/NPS/stevens/20-Gauge_Field-Grade_Muddy_Girl_Camo_Pump_Shotgun.aspx.
About The WON

The Women's Outdoor News, aka The WON, features news, reviews and stories about women who are shooting, hunting, fishing and actively engaging in outdoor adventure. This publication is for women, by women. View all posts by The WON →