Comp-Tac Victory Gear Adds A New Color and New Fits to the Popular Flatline and Flatline Thumb Break Holsters for Fall
Houston, TX – Comp-Tac Victory Gear, a leading manufacturer of quality concealed carry holsters and firearms accessories, have added options of a new color and additional firearm fits to the popular holsters the Flatline and Flatline Thumb Break. The Flatline, an IWB/OWB holster is now available in Hunter Green. The Flatline Thumb Break, an IWB/OWB holster with a level 2 thumb break, is available in Hunter Green and includes new fits; Glock Models 17/22/20/21/40, S&W M&P, Walther PPQ and Sig P320/P250.

The fall season gives customers who concealed carry additional options in clothing which can lead many individuals to choose a holster that fits outside the waistband. Customers who participate in hunting activities and carry a sidearm require additional features to accommodate for heavier clothing or the physically demanding environments.
The Flatline and Flatline Thumb Break are perfection holster choices for the fall.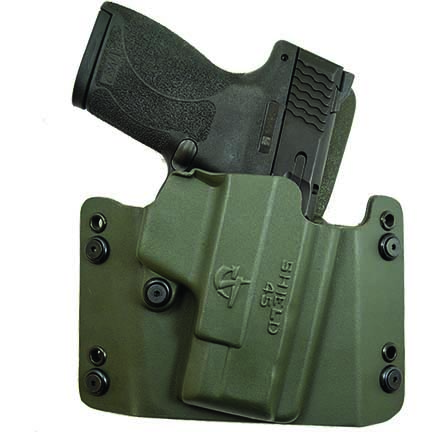 The Flatline Holster comes with three sets of mounting clips; one set to wear for inside the waistband carry, one set for outside the waistband carry and a third set that give the holster a outward camber to accommodate different body types, heavier jackets or even body armor for law enforcement and military customers. The versatility of this all Kydex holster makes it a great option for those looking to switch between IWB summer carry and OWB fall/winter carry.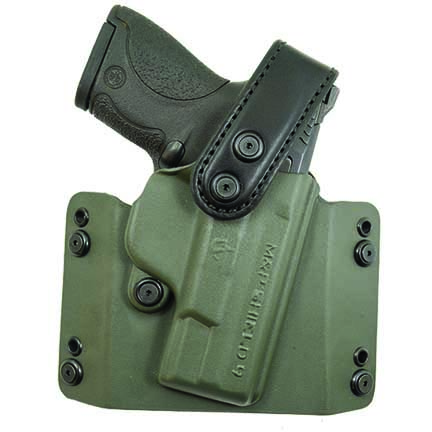 The Flatline Thumb Break Holster is the same all Kydex design, comes with three sets of clips and offers a level two thumb break. The thumb break gives the customer that extra level of security when being physically active in demanding activities such as traversing open country while hunting, fishing or enjoying the great outdoors.
Both the Flatline and Flatline Thumb Break are available for immediate purchase on www.comp-tac.com.
About Comp-Tac Victory Gear, LLC
Comp-Tac Victory Gear, LLC combines experience in personal protection and the tactical applications combined with the love of pistol shooting competitions into every product they develop. Comp-Tac strives to deliver high value, quality solutions and improvements at the best price. With satisfaction a top priority, we ensure speed, quality and superior customer service to support your desire to take responsibility for personal safety, security and recreational firearm use.
About The WON

The Women's Outdoor News, aka The WON, features news, reviews and stories about women who are shooting, hunting, fishing and actively engaging in outdoor adventure. This publication is for women, by women. View all posts by The WON →