Connor Wins Women's Skeet at Fall Selection Match
COLORADO SPRINGS, Colorado (October 1, 2016) – Caitlin Connor not only won top honors today in the Women's Skeet competition at the Fall Selection Match in Kerrville, Texas, she also finished atop the World Cup selection process.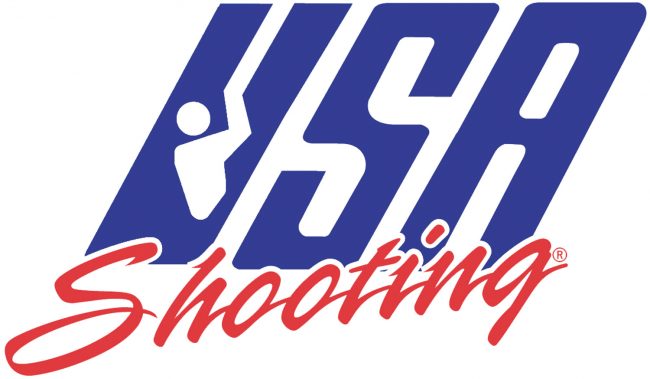 By the conclusion of Day 1 of the two-day competition, Connor (Winnfield, Louisiana) had just missed one target and earned a Finals win over Dania Vizzi (Odessa, Florida), the day's second-best qualifier with a 72/75. Six-time Olympic medalist Kim Rhode (El Monte, California) won the day's bronze-medal match with a victory over Katie Jacob (Rochester, Michigan).
In today's Qualification, however, Connor tied Haley Dunn (Muenster, Texas) and Rhode with 73/75 targets. Once in the Final, Connor defeated Dunn 14-13 in the gold-medal match. Overall in this Fall Selection Match, Connor finished with the highest point total (150) to win first place. Dunn finished in second place (146.5) and Rhode third (145).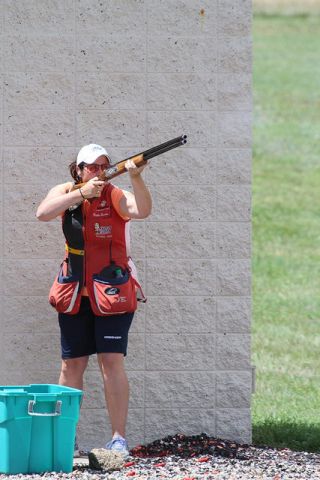 Results from the Fall Selection Match were combined with results from July's USA Shooting National Championship to determine Team spots for 2017 World Cup Selection. Top aggregate scores from three courses of fire (one from Nationals and two from Fall Selection) plus three separate Finals helped determine overall placement and selection. Connor, with the highest aggregate score, will have the choice of start positions at two of the three World Cups. Vizzi, who finished second in aggregate points and Jacob, who finished third in aggregate points, will have the choice of a start position at one of the three World Cups. The remaining World Cup start positions will be filled by National Coach staff selection, a process that will include consideration of scores at national-level competitions, results at international events, as well as other factors. Earlier this year Dunn finished sixth at the National Championship and Rhode did not compete as she prepared for the 2016 Olympic Games.
The International Shooting Sport Federation (ISSF) World Cup schedule for 2017 features three shotgun events including the season opener in New Delhi, India, February 22-March 4, Acapulco, Mexico, March 17-27 and Larnaca, Cyprus, April 28 – May 8. The 2017 season will also feature the Shotgun World Championship in Moscow, Russia, August 30-September 9.
Hill Country Shooting Sports Center, Inc., is an elite shooting athlete training facility for shotgun, rifle and pistol events. The full-service shooting range accommodates national and international events, as well as assists in the development of youth programs. Conveniently located on 140 acres just outside of Kerrville in central Texas, this facility currently provides a training and competition venue for high-level shotgun teams and international hopefuls. Venues for training international hopefuls for Rifle and Pistol are currently being added. The Center offers International Trap (Bunker); International Skeet, American Singles & Doubles Trap, American Skeet, NSCA & charity Sporting Clay tournaments; practice 5 Stand, & a 100-yard Rifle & 25-yard Pistol Public Range.
Congratulations Caitlin Connor!
About The WON

The Women's Outdoor News, aka The WON, features news, reviews and stories about women who are shooting, hunting, fishing and actively engaging in outdoor adventure. This publication is for women, by women. View all posts by The WON →