HAVA Launches New "Learn-to-Shoot-Again" Division
Weeki Wachee, FL – October 6, 2016 – Honored American Veterans Afield (HAVA) announces the launch of LEARN TO SHOOT AGAIN, a new division to provide advanced/individual shooter adaptive training for the most disabled of military veterans and injured active duty military who can no longer shoot conventionally due to their injuries. LTSA was organized by former 7th Special Operations Command SGT Rick Cicero, himself a double amputee who learned to shoot again using his left hand and several shooting aids, and is staffed by a dozen other disabled veterans who are NRA certified instructors. The division has already conducted schools in Florida, California, North Carolina and Kentucky for several dozen veterans in the past 3 months – and will be expanding to 10+ states in 2017. Using training techniques structured to each individual student, the LTSA program is teaching shooting to those who have an interest – but is also developing confidence in those severely injured who aspire to compete in shooting sports, and to feel confident in their self-defense abilities.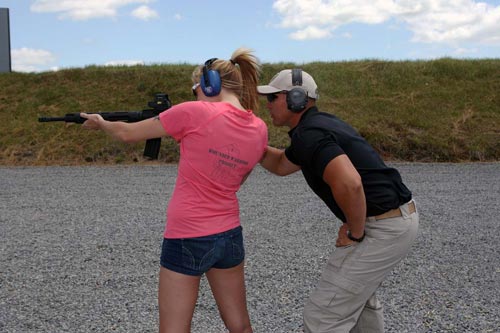 Last week, LTSA Instructors who all have various training credentials, both before and after their injuries, completed a comprehensive, week long training at Sig Sauer Academy. During the week, they brain-stormed and developed strategies for training those who face unique challenges when "learning to shoot again". They also spent time understanding the mental and physical issues that both they and training participants face during extensive training exercises.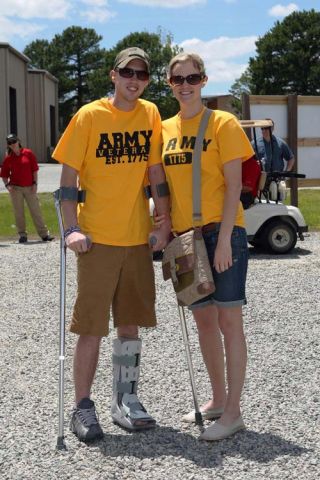 The LTSA program is the next logical step in HAVA's development as the industry's primary support arm for disabled military veterans who have suffered serious injuries," said HAVA Chairman Tom Taylor. "Concentrating on each student's individual abilities and structuring a shooting method that works for them is a unique capability that only a group of disabled veteran instructors can deliver with the authenticity and empathy that inspires each student to succeed. We are enormously proud of Rick Cicero and his team who are creating awe-inspiring success stories for veterans who deserve all the assistance that our industry and our country can muster.
About HAVA
HAVA is a 501(c) 3 organization formed by companies in the shooting and outdoor industry with the purpose of raising awareness and further assisting disabled veterans with their healing process through guided hunts, shooting events and other outdoor sports activities. The sustaining sponsor companies are Smith & Wesson, N.S.S.F., Sig Sauer, Academi, Arnold Defense, ATK/Federal, Barrett, Crimson Trace, Diamondback, FMG Publications, Glock, Hornady, Leapers/UTG, Leupold & Stevens, Mossberg, NASGW, Proof Research, Ruger, Surefire, Taurus, XS Sights, and Yamaha Outdoors among numerous contributing companies. Those who would like to learn more about the HAVA organization can do so at www.honoredveterans.org.
About The WON

The Women's Outdoor News, aka The WON, features news, reviews and stories about women who are shooting, hunting, fishing and actively engaging in outdoor adventure. This publication is for women, by women. View all posts by The WON →