National Wildlife Refuges: Expansion of Hunting and Fishing Opportunities
U.S. Fish and Wildlife Service Director Dan Ashe today announced the agency will expand fishing and hunting opportunities on 13 National Wildlife refuges throughout the Service's National Wildlife Refuge System. The final rule also modifies existing refuge-specific regulations on more than 70 other refuges and wetland management districts. This includes migratory bird, upland game and big game hunting, and sport fishing.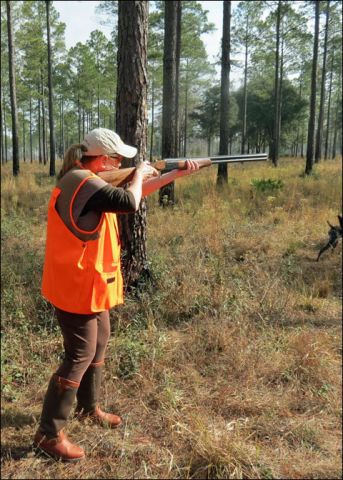 In Colorado, hunting for elk will occur for the first time in designated areas of Baca National Wildlife Refuge, as well as in expanded areas of Alamosa National Wildlife Refuge and Monte Vista National Wildlife Refuge.
Sportsmen and sportswomen were among the first to champion wildlife protection. Their efforts are the backbone of the North American Wildlife Conservation Model — fish and wildlife belong to all Americans, and they need to be managed in a way that will sustain their populations forever," said Ashe. "We are pleased to offer new opportunities for the continuance of a hunting and fishing tradition that is in accordance with sustainable recreational use in the National Wildlife Refuge System.
The final rule also includes opening sport fishing of state-regulated species for the first time at Lake Andes National Wildlife Refuge in South Dakota, and expanding areas available for sport fishing at Patoka River National Wildlife Refuge in Indiana.
The Service is responsible for managing more than 850 million acres in the Refuge System, including five marine national monuments, 565 national wildlife refuges and 38 wetland management districts. The agency manages hunting and fishing programs to ensure sustainable wildlife populations, and other forms of wildlife-dependent recreation on refuges, such as wildlife watching and photography. In addition, the Service's Urban Wildlife Conservation Program, launched in 2013, offers opportunities for residents of America's cities to learn about and take part in wildlife conservation. There is a national wildlife refuge within an hour's drive from most major metropolitan areas.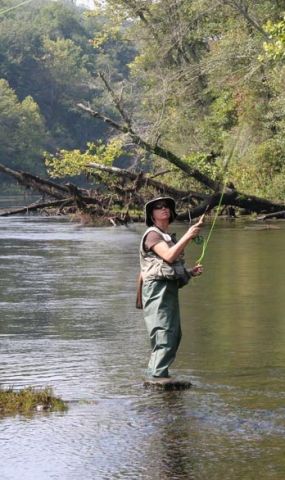 Hunting, fishing and other outdoor activities contributed more than $144.7 billion in economic activity across the United States according to the Service's National Survey of Fishing, Hunting and Wildlife-Associated Recreation, published every five years. More than 90 million Americans, or 41 percent of the United States' population age 16 and older, pursue wildlife-related recreation. The Service's report Banking on Nature shows that refuges pump $2.4 billion into the economy and support more than 35,000 jobs. More than 48 million visits are made to refuges every year.
Hunting and fishing give families a chance to carry on traditions that they have celebrated for generations," Ashe added. "These types of recreation also benefit local economies and generate much needed additional funding for wildlife conservation by bringing people into national wildlife refuges, as well as provide an important connection between people and the outdoors.
The Service's final rule opens the following National Wildlife Refuge to hunting for the first time:
Colorado
The Service's final rule opens the following refuge to sport fishing for the first time:
South Dakota
In addition, the Service expands hunting and sport fishing on the following refuges:
Colorado
Indiana
Louisiana
Michigan
New York
Oklahoma
South Carolina
Texas
To view a complete list of all hunting and sport fishing opportunities on National Wildlife Refuges, click here.
The final rule will become effective upon publication in the Federal Register on October 4, 2016.
Under the National Wildlife Refuge System Improvement Act of 1997, the Service permits hunting and fishing along with four other types of wildlife-dependent recreation, including wildlife photography, environmental education, wildlife observation and interpretation, when they are compatible with an individual refuge's purpose and mission. Hunting, within specified limits, is now permitted on 337 wildlife refuges. Fishing is now permitted on 276 wildlife refuges.
The U.S. Fish and Wildlife Service works with others to conserve, protect and enhance fish, wildlife, plants and their habitats for the continuing benefit of the American people. For more information, visit www.fws.gov, or connect with us through any of these social media channels: Facebook, Twitter, YouTube and Flickr.