Meet Laurie Richardson, Winner of the Thompson/Center Antelope Hunt
Laurie Richardson lives way up north in North Dakota, and recently won a sponsored, all-expenses-paid hunt for antelope in Wyoming – courtesy of Thompson/Center Arms. She will be hunting during the 4th Annual Wyoming Women's Antelope Hunt, and joining several women hunters from Smith & Wesson, along with Danielle Sanville, Thompson/Center Arms brand manager.
Laurie tells her pre-hunt story
I grew up hunting with my family in North Dakota and took a hunter education course with my mom when I was 10. My dad would take me out duck hunting but I never really got the hang of it. I started deer hunting on my own in college after I took an archery class at North Dakota State. I traded in my youth shotgun for my first bow and began learning, mostly by trial and error … lots of error! Everyday I went out I learned or saw something new, that combined with the adrenaline experienced while out there is what got me addicted.

I applied for the Wyoming Women's Antelope Hunt because it sounded like an amazing opportunity to try something new. My expectations are to experience a new challenge, meet new like-minded people, explore some new country and have fun learning with others. There was no hesitation for me to clear my schedule to attend this hunt.

I have an inline Thompson Center muzzleloader, but very little- to no-experience with shooting sports.

What's that saying, 'Build your career around your lifestyle, not your lifestyle around your career?' That's what I did, my passion for the outdoors led me to become a biologist.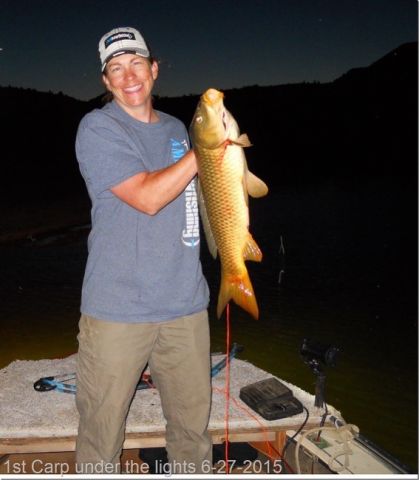 Watch for behind-the-scenes photos of the hunt as it unfolds and Laurie's experiences with Danielle and the rest of the crew. We'll check back with her after the hunt, and see what she learned.
Visit Thompson/Center Arms here.
About The WON

The Women's Outdoor News, aka The WON, features news, reviews and stories about women who are shooting, hunting, fishing and actively engaging in outdoor adventure. This publication is for women, by women. View all posts by The WON →