2017 National NRA Youth Education Summit Application Process Opens
FAIRFAX, Va. – The National Rifle Association invites high school sophomores and juniors across the United States to apply for the 2017 National NRA Youth Education Summit, an expenses paid weeklong educational experience in Washington, D.C. from July 24 – July 30, 2017. Attendees will compete for college scholarships through participation in the program's events. Applications must be post-marked by Jan. 13, 2017.
The NRA Youth Education Summit (Y.E.S.) encourages young adults to become active and knowledgeable citizens by learning about the Constitution and Bill of Rights, the federal government and the importance of being active in civic affairs. Activities on the agenda include meeting with those involved in the legislative process, hearing from guest speakers at NRA Headquarters, participating in competitive debates, touring historic sites and monuments in the D.C. Metro area and more.
I would recommend this program to anyone," said former Y.E.S. participant Anna Sommers from Burlington, Wisconsin. "It's an unforgettable experience that can't fully be summed up in words. The friends made and the knowledge I gained on this trip can be found nowhere else. This trip made me incredibly proud to be an American.
Attendees will have the chance to compete for college scholarships based on their participation in activities and performances in debates and discussion held during the weeklong summit. Students may compete for additional scholarships after the summit through sharing their experience with their communities. More than $500,000 in scholarships has been awarded since Y.E.S.'s creation in 1996, thanks to grants provided by The NRA Foundation.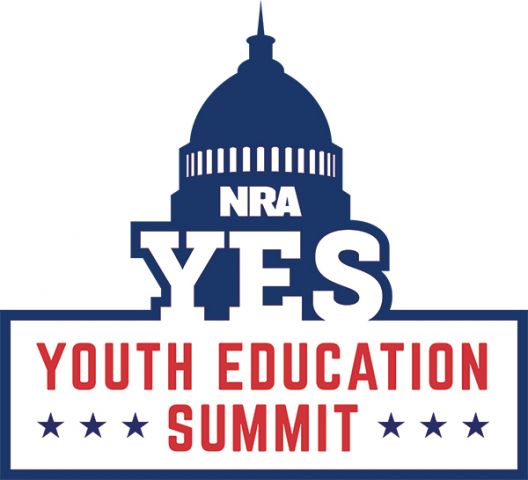 Entry into the summit requires submission of a completed application form, a high school transcript, a three-page essay on the Second Amendment, a one-page personal statement, and three letters of recommendation. Those interested must have their application post-marked no later than Jan. 13, 2017.
For additional information on the 2017 NRA Youth Education Summit and how to apply, please visit www.friendsofnra.org/yes.
About the National Rifle Association
Established in 1871, the National Rifle Association is America's oldest civil rights and sportsmen's group. Five million members strong, NRA continues its mission to uphold Second Amendment rights and is the leader in firearm education and training for law-abiding gun owners, law enforcement and the military. Visit http://nra.org.
About The NRA Foundation
The NRA Foundation is the philanthropic arm of the National Rifle Association and America's Leading Charitable organization in support of the shooting sports. Since inception in 1990, more than $300 million in funding has been awarded through 41,000 grants in support of the shooting sports. These grants provide essential funding that benefit programs such as youth education, women-focused clinics, law enforcement training, hunter education, conservation, firearms and marksmanship training and safety. More information about The NRA Foundation can be found online at www.nrafoundation.org.
Please share the NRA Youth Education Summit application with those you know that may be interested.
About The WON

The Women's Outdoor News, aka The WON, features news, reviews and stories about women who are shooting, hunting, fishing and actively engaging in outdoor adventure. This publication is for women, by women. View all posts by The WON →