'Twas the Night before Christmas: What will you put in her stocking?
'Twas the night before Christmas, when all through the house
not a creature was stirring, not even a mouse.
The stockings were hung by the chimney with care,
in hopes that St. Nicholas soon would be there.
It's been a longstanding tradition at our house to display stockings and stuff them with goodies on Christmas Eve. My kids love the anticipation of what might be hidden inside, because I often include items that are far from "traditional." However, if you're looking for ideas that aren't childish and will please a woman who enjoys shooting, hunting or life in the outdoors, look no further.
Jewelry
One sure-shot (pun intended) way to a woman's heart is through jewelry. Buy her something that's been designed using bullet casings or wildlife antlers and you've got a winner. Camo Ammo Jewelry has plenty of necklaces, earrings, bracelets, rings and other unique gifts. They even have a "Thin Blue Line" section that honors law enforcement officers.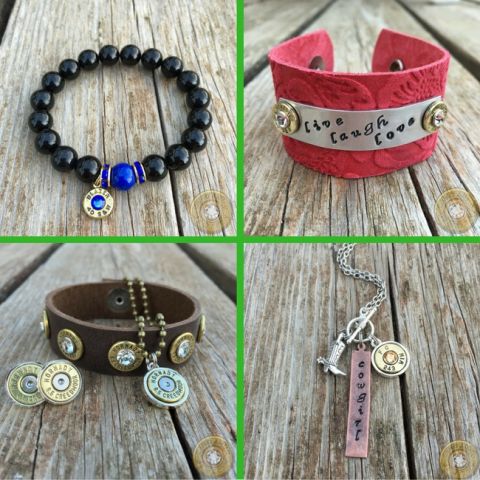 Handgun Laser
LaserMax released a fabulous adjustable laser, the Spartan, that can be used on various pistols, rather than being specifically fitted to just one. What I like about this laser is that it can be switched on or off. Many lasers that are incorporated into a handgun's grip make the beam stay on when gripped properly. Retailing at only $135 and available in red or green, this would make a nice gift. My colleague Annette Doerr reviewed the Spartan this summer.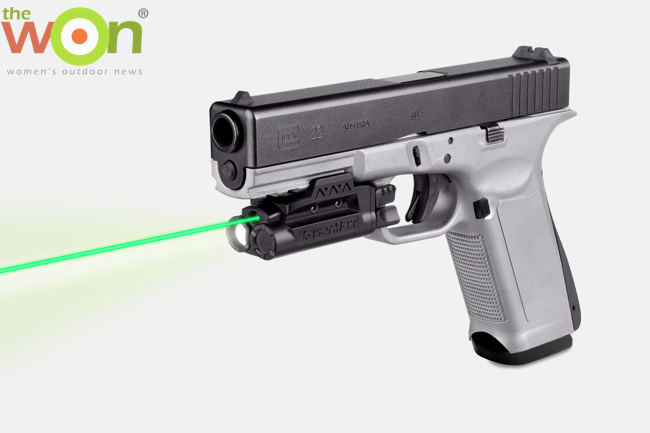 Hunting Certificate
Whether she's a seasoned outdoorswoman or an eager newcomer to the sport, the adventurous lady in your life might love the unique gift of a hunting trip. If you do a quick search of your state wildlife agencies, you're bound to come up with opportunities for women's hunts. A couple of places that offer many choices and prices are Becoming an Outdoors-Woman (for hunting, fishing, and other outdoor adventures) and NRA Outdoors.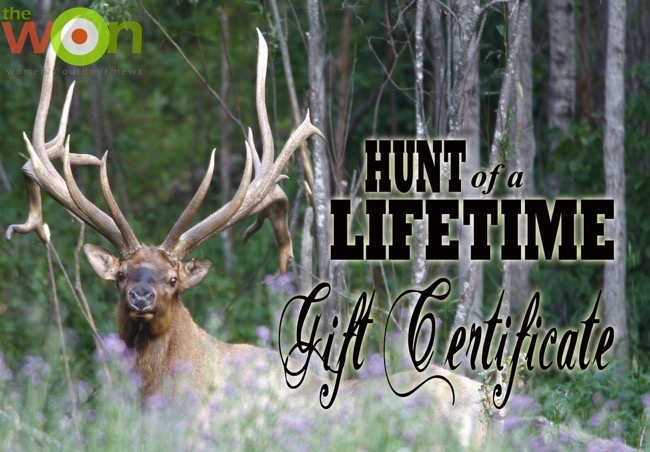 Wool Socks
This suggestion probably sounds a little itchy, but trust me, it's not. Wool socks are a wonderful addition to your outdoor gear, especially when the weather is cold or you plan to do a lot of walking or hiking: Blisters are not your friends. Thick socks can also double as comfortable slippers around the house on chilly days.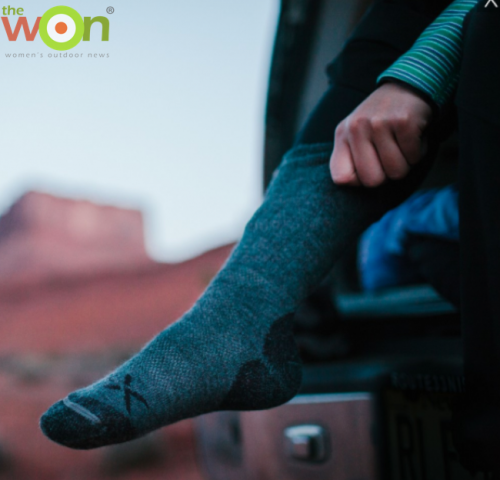 Portable Cell Phone Charger
After spending a day on the range or out in a tree stand, it's important to keep your cell phone battery charged. It's never a good idea to be without access to emergency personnel or family members. I can also use my cell phone's camera to take pictures of what's going on at the range, or that trophy buck in the woods. That can drain power, so a portable cell phone charger is handy to bring along in the outdoors.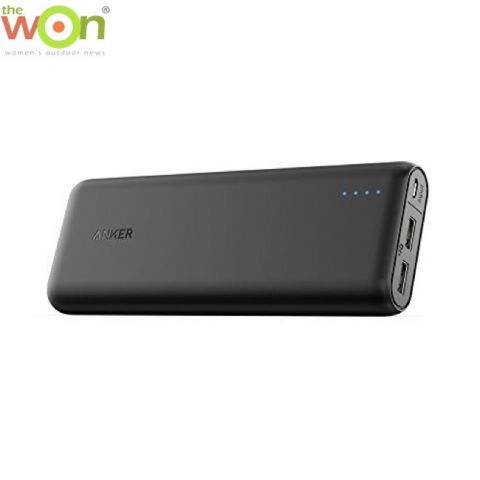 Bifocal Shooting Glasses
Anyone who needs reading glasses knows how difficult it can be to wear proper eye protection and still see enough to load magazines or work on anything up close. The Well Armed Woman has the answer to that problem: The company's Bifocal Shooting Glasses come in 1.5–3.0 magnification and several color choices. They're fashionable and functional.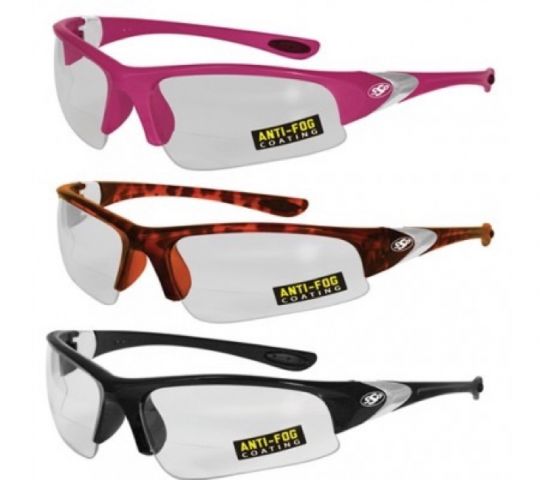 Stainless Insulated Tumbler
Girls With Guns has an entire collection of holiday items. The insulated tumbler is able to keep cold drinks ice cold through the long days of hunting, and hot drinks steaming through the brisk late nights. It will hold 20 oz. and can easily go with you on any outdoor adventure.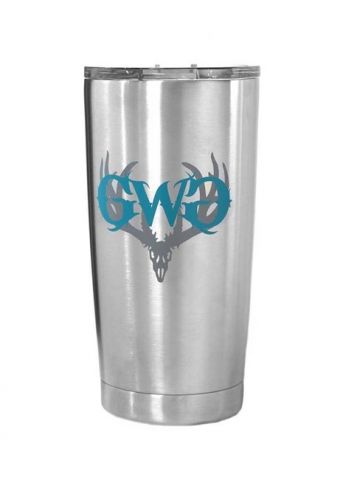 Ammunition
A box of ammo will easily fit in anyone's stocking. It's practical, usable and never expires. There are plenty of options, depending on the type of firearm it'll be used with, so head down to your local sporting goods or gun store and pick up a box, or more.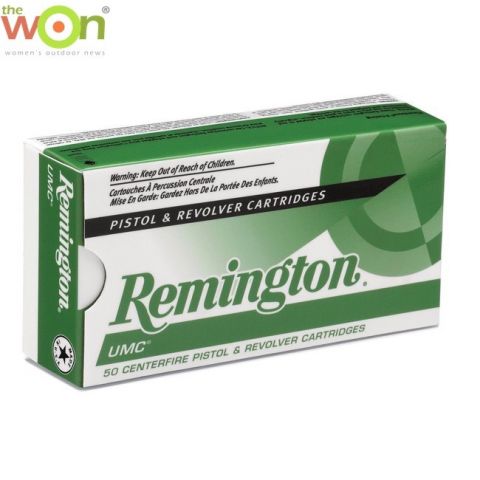 May you all be blessed this holiday season and have a safe and happy New Year!
What do you hope to find in your Christmas stocking?
About Stacy Bright

Freelance writer Stacy Bright holds instructor certifications from the NRA in Pistol & Rifle, as well as being an Range Safety Officer and Refuse to be a Victim instructor. In addition to her NRA credentials, she also is a Missouri CCW instructor and teaches various other home and personal defense courses. "In a field dominated by men, I feel I bring a unique perspective to firearms and training, especially to women. I'm passionate about educating, empowering and developing confidence in those I train. In November of 2014, I started the Southwest Missouri chapter of The Well Armed Woman," said Stacy. Stacy lives in southwest Missouri, and has been married for 20 years. Visit TWAW Facebook page: The Well Armed Woman-Springfield, MO Chapter. View all posts by Stacy Bright →